Image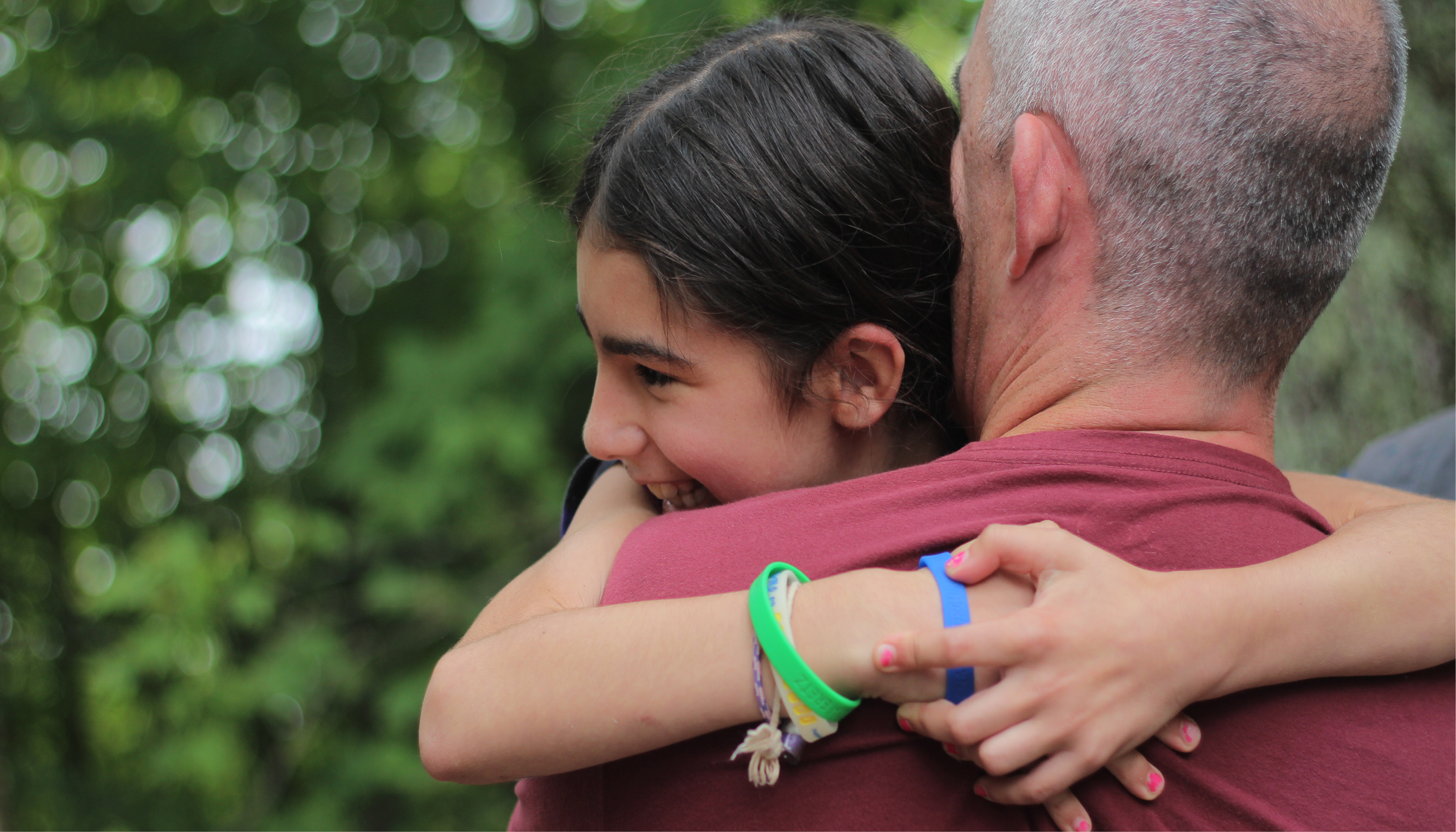 As summer fast approaches, kids (and their parents/guardians) start thinking about camp. For first-time campers, emotions run the gamut from nervousness to excitement and everything in between. Parents and guardians try to comfort their children in each stage of the process while feeling some of the same emotions themselves.
While you pack the duffel bags, here are some tips to keep in mind for a fantastic first summer at camp:
1. Remember: Summer camp is more than a vacation; it's a lifelong learning experience.
This is an opportunity for your child to explore a world bigger than their home community and a chance for you both to practice "letting go." Letting go allows children to develop autonomy and new social skills, make new friends, learn about teamwork, and more. This time also allows parents and guardians an opportunity to take care of themselves so that they will feel refreshed when their child returns home.
2. Prepare your child to live and love Judaism.
URJ summer camps are unique in that they infuse Jewish values into everyday life. On the soccer field, coaches and counselors teach campers about teamwork and shmirat ha'guf – care of the body. Children find creative outlets and explore spirituality on the hiking trail and ropes course, building and defining their own Jewish identity through art, crafts, and drama. Jewish camp provides the creative setting for Jewish learning and living. The values we hold most dearly as Reform Jews are integrated into activities that kids love, reinforced all summer long by counselors and adult role models.
3. Get ready for camp together.
Filling out forms and making decisions about camp - like what to pack - should be a joint venture, keeping in mind your child's maturity. If your child feels like they are a part of the decision-making process, their chances of having a positive experience will improve. For more packing suggestions, check out our Pinterest boards.
4. Don't buy a whole new wardrobe.
Camp is more rugged than life at home - but your child doesn't need all new clothes. Having well-worn clothes and familiar possessions will help ease the transition. They will engage more fully in camp life if they are focused on who they are with and what they are doing rather than worrying about getting new clothes dirty. This is especially important for first-time campers.
5. Provide plenty of details. 
The more detailed the responses to questions and concerns, the better. A parent or guardian's words will help kids draw a picture in their heads of what camp is going to look like. Not sure how to answer? Tell them you'll find out and get back to them. Do a little research - maybe the camp webpage has the answer. Talk to your rabbi – they likely spent some time at camp last summer. Perhaps an experienced camp parent or guardian can help - many camps have Facebook pages or online forums for parents and guardians. You could also give the camp director a call.
6. Focus on the benefits.
There are so many reasons why parents and guardians decide to send their children to camp or that kids decided they wanted to go to camp. Even in the face of expressed fears, parents and guardians must focus their attention on those reasons: The fun, friendship, activities, new skills, independence, Jewish spirit – whatever resonates for a particular child, make those the themes of the pre-camp pep talks.
A bonus for you (the parent/guardian): When you register your child for Jewish summer camp, you're signing them up for more than just fun in the sun. You are opening the door to a cabin and a Jewish community that persists throughout the year and beyond. As many camp alumni will tell you, the relationships built at camp last for life.
7. Offer encouragement; avoid discouragement.
A positive mental and emotional preparation for camp is the key to an easy adjustment once campers arrive. Encourage your child to talk about feelings of uneasiness, and calm their fears with encouraging words rather than compounding them with increased concern. For example: "Will I miss my family, my bed, my dog? Will the other kids like me?" might be answered with "It's natural to miss home a little at the beginning, but you're going to make so many new friends and we will be so excited to hear about it when you come home after camp."
8. Give kids a few days to adjust to camp and being away from home. 
Don't panic if you get a "homesick" letter. Many kids don't write them, but if your child does, remember that the letter was written several days before, and many things may have happened already to alleviate the situation. Avoid rushing to camp to pick him up, or making deals, such as "Give camp one more week. If you're still unhappy, we'll bring you home."  In your response to these letters, be encouraging and positive. Rather than saying "The house is so quiet without you," tell your child how proud you are that they are trying new things and working with their counselor to have a good time. Even sending them mail on a regular basis can help shift their attention away from homesickness toward the excitement of camp. More resources about homesickness are available from the American Camp Association.
9. Communicate your love and confidence in your child's ability to work through problems.
What's amazing about camp is that it provides an opportunity for campers to learn how to problem solve without the assistance of their parents or guardians - this is a great step in building their independence. Overcoming a longing for home, dealing with upsets in the cabin, and learning to care for oneself are important challenges children face at camp. You can best support your child by communicating your love and confidence in them while they face these challenges and by maintaining your distance. If you sense legitimacy in your child's complaints, talk candidly with the camp director who will apply their expertise.
10. Bring it home.
After a summer of fun, adventure, and freedom in a close group of peers, fitting back into the family and assuming responsibilities may be a challenge for some kids. Give your child time and space for this re-entry process. Support the positive changes you observe. Reintroduce "house rules" with patience and awareness that your child has done some maturing over the summer. Check out "18 Questions to Ask Your Child After Camp" to avoid the dreaded, vague "We did fun stuff" response.
Keep the camp love alive, too. Does your child love singing Jewish songs at the dinner table because "that's how we did it camp?" Consider compromising by playing music while you do the dishes together. Explore options in your community for building up your child's Jewish identity throughout the year. Join the youth group at your synagogue and seek out social service organizations that will help develop your child's enjoyment of being in a Jewish peer group. While the camp session may have ended, the camp spirit stays all year round!
For more ideas, see "A Guide for Parents/Guardians of First-Time Campers" from URJ Olin-Sang-Ruby Union Institute, a Reform Jewish summer camp in Oconomowoc, WI. Use this tool to find the perfect Reform Jewish summer camp for your child.