Image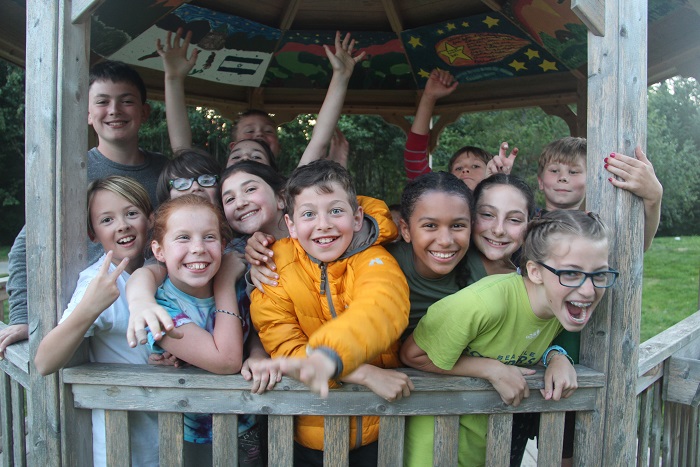 For more than 75 years, the Union for Reform Judaism (URJ) has offered Jewish summer camp and Israel summer experiences that fuse the activities, friendships, and communal life of traditional camps with the Jewish values, role models, and culture of our shared heritage. Today, the Reform Jewish Movement operates 15 summer camps across North America as well as our camps and NFTY Israel summer experiences, a rite of passage for many of our campers.  
Campers who spend their summer at a URJ camp don't just get a fun and exciting adventure; they experience joyful Judaism in an immersive, rewarding environment and make friendships and memories that last a lifetime. Use this tool to find the right Reform Jewish summer camp for your child.
Studies by the American Camping Association (ACA) and the Foundation for the Jewish Camp (FJC) as well as countless testimonials from tens of thousands of camp/Israel alumni confirm the value and benefits of camp including mental, emotional, social growth, and wellness; resiliency; and other life skills that provide the ingredients for our young people to become lifelong "mensches" as they live meaningful lives, lead and participate in creating a more just compassionate world.   
Our camps are year-round communities, with many serving as in-person retreat centers and virtual communities. Our camps are major partners in raising up generations of children, teens, and young adults who become leaders and change agents, influencing family, friends, and colleagues in creating the vision we seek for humanity.
If you're new to the Reform summer camp experience and want to learn more about what it offers, here are a few of the things we're most proud of.
A safe, supportive environment
URJ camps have taken every step possible to ensure safety and security of campers and staff. We follow all state- and municipal-mandated safety precautions regarding food, bunking, and overall sanitation in order to provide campers with the authentic URJ camp experience of their dreams.
Because we believe our camps are best when they honor the beautiful diversity of Jewish individuals and families, our commitment to safety extends to mental and emotional health, inspired by the concepts of audacious hospitality Our entire camp staff has been trained in Racial Equity, Diversity, Inclusion (REDI) principles and are dedicated to doing our best to ensure that all campers are included, affirmed, listened to, and provided all they need to have the best summer possible.
Our campers come from a wide range of  racial, ethnic, and socioeconomic backgrounds; gender identities; sexualities; interfaith families; degrees of familiarity with Judaism; disabilities, and many other (often underrepresented and underserved) backgrounds. Our camps are places where campers from a wide range of identities can bring their whole selves, and experience a sense of belonging in our affirming camp environment.
All the fun summer camp activities kids love
Summer camp is a Reform Jewish mainstay for a reason: It's just so much fun! All of our camp activities – including adventure courses, sports, arts, aquatics, and much more – focus on developing campers' skills, honing their personal interests, and encouraging them to try new things to help them find who they truly are. Camp provides the chance for campers to break away from technological dependence and engage in fun, meaningful activities outdoors with friends new and old alike. 
While we expect campers to be team players and make group participation a priority, we honor our campers' individuality by offering a variety of individual electives, providing each camper the chance to explore their passions and have an experience they'll never forget. 
Foundational Jewish values
Jewish adults across North America still speak fondly about Reform Jewish summer camp as their most positive, transformative Jewish experiences growing up. Indeed, camp instills pride in campers' identities as Jews, encourages them to reflect and grow as Jewish thinkers, strengthens their connection to Israel, and inspires them to embrace tikkun olamtikkun olamתִּקּוּן עוֹלָם"Repair of the world;" Jewish concept that it is our responsibility to partner with God to improve the world. A mystical concept of restoration of God's holiest Name to itself and the repair of a shattered world. Often refers to social action and social justice.  by doing their part to repair the world. 
Through learning from visiting educators, engaging in Jewish song and study, and participating in and leading services, campers learn not just who they are as part of the Jewish people, but who they are as Jewish individuals, as well. 
Lifelong leadership skills
Camp isn't just a fun summer getaway; it also provides campers with the knowledge, inspiration, and hands-on experience needed to lead – and even change – the world. 
Through counselor-in-training summers and other camp-specific programs, we help campers realize their passions and their potential by providing leadership opportunities geared toward their specific interests and skills. 
No matter where they may see their future educational and career paths, there's something for every camper and always an opportunity to see the leader within themselves. 
Additional programs and opportunities
Camp isn't the only way for young Jews to experience immersive Judaism. In addition to its 15 summer camps, the Union for Reform Judaism also offers social action opportunities, study abroad experiences, and travel programs in Israel and around the world, ensuring that there's a place and a way for every young person to connect, learn, grow, and have fun. Visit our Youth and Teen Programs page to learn about additional programs and opportunities. 
Want to learn more and explore your options? Check out "6 Powerful Reasons to Send Your Child to Jewish Summer Camp," then use this tool to find the perfect Reform Jewish summer camp for your child.