Search Results
Displaying 1 - 3 of 3
Rabbi Jonah Pesner, director of the Religious Action Center of Reform Judaism, had an op-ed published last week in the
Jewish Journal
titled
"Op-Ed: Striking D
Breaking a glass is a ritual frequently performed at Jewish weddings. Check out these other practices and customs you may see the next time you're at a Jewish wedding.
Beyond Cheesecake: Social Justice on Shavuot
Image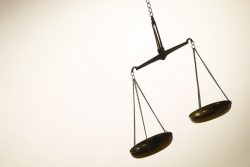 Over Memorial Day Weekend, Americans will be honoring the lives of those lost in service to their country. This weekend is also known as the celebration of the symbolic beginning of summer (often with barbecues and white pants, sometimes a dangerous combination). And, coinciding with Memorial Day Weekend this year is the Jewish holiday of Shavuot, the Festival of Weeks, when we celebrate the giving of the Torah at Sinai (and cheesecake).