RJ Feature - Youth Program - Camp Eisner
Image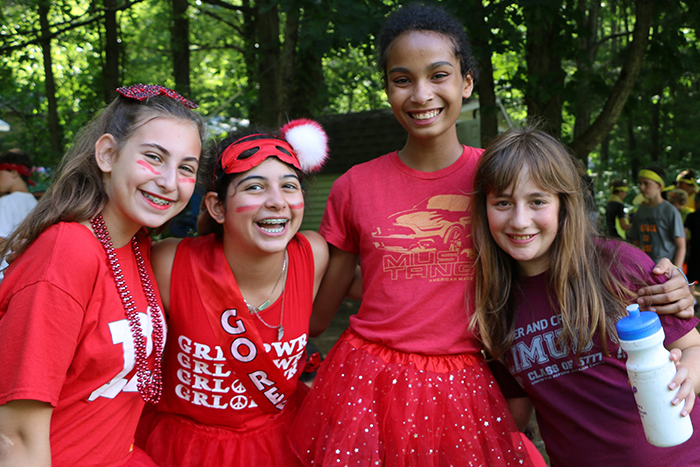 URJ Eisner Camp harnesses the transformative power of Jewish camping, to create meaningful relationships that lay the foundation for our community. Children and teens from across the Northeast join together each summer to experience the fun and magic of our kehillah kedoshah (sacred community).
Caring and committed staff strive to enrich the campers' experiences by creating opportunities for them to build lasting friendships and become the best versions of themselves. Our staff cultivates curious minds and a creative spirit by providing encouragement and support as our campers embrace the challenges of learning new skills in athletics, aquatics, the arts, adventure, and nature programs. Grounded in Jewish values, the Eisner Camp community is immersed in a wide range of innovative educational pursuits and unique spiritual experiences.
From the youngest campers to the oldest of our Machon (Counselors-in-Training), every child and teen who spends a summer at Eisner Camp returns home wiser, more self-confident, and more connected to their Jewish roots. Eisner Camp is more than a summer of fun, Eisner Camp is summers that last a lifetime!