Image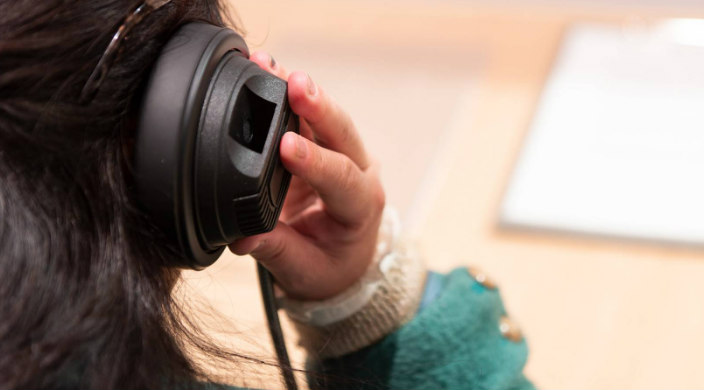 During these uncertain times, it's difficult to find a routine and a sense of normalcy – but being a part of the largest Jewish movement in North America can help ground us.
Reform Judaism reminds us that our Judaism is one that is adaptive and manifest in many forms, from attending Shabbat via livestream to reading Jewish texts at home, and even listening to Jewish podcasts.
Here are five Jewish podcasts to help you engage with your Judaism from home.
1. On the Other Hand: Ten Minutes of Torah
What it is: Each Monday, Rabbi Rick Jacobs, president of the Union for Reform Judaism, shares insights into the week's Torah portion and helps listeners think about Jewish texts and ideas and how it can influence contemporary life.
Why to listen: Each 10-minute-long episode is filled with rich Jewish history and modern-day commentary to help you bring our ancient text and rituals into your own life.
Where to find it: Subscribe on Apple Podcasts, Android, get the RSS feed, or find episode transcripts.
2. Wholly Jewish
What it is: The Reform Jewish community comprises Jews of various backgrounds, experiences, and intersectionalities – and Wholly Jewish is a podcast that discusses those differences while also celebrating what we all have in common. When the podcast is in season, new episodes drop every other Tuesday.
Why to listen: The first season of the podcast, available online in its entirety, features raw, powerful, and heart-warming interviews with 15 Reform Jews of Color. Season two will premiere this spring, with Jewish musician Shira Kline interviews Reform Jewish members of the LGBTQIA+ community – so mark your calendars!
Where to find it: Subscribe on Apple Podcasts or Android, get the RSS feed, or find episode transcripts.
3. Stories We Tell
What it is: Judaism has a deep and rich tradition of storytelling, of passing down stories from one generation to the next. Whether you listen while preparing Shabbat dinner, doing chores, or getting ready for your day, each of our more than 130 episodes provides a new short story to reflect on.
Why to listen: Episodes come out on Thursdays and feature storytellers from throughout the Reform community who provide new lessons and insights about our Jewish traditions. This podcast is a great way to engage with Jewish stories and listen as they come to life.
Where to find it: Subscribe on Apple Podcasts or Android, get the RSS feed, or find episode transcripts.
4. College Commons
What it is: If you're interested in learning about modern-day Reform Judaism from some of the most prominent voices of our time, start here: A project of Hebrew Union College-Jewish Institute of Religion, episodes highlight passionate perspectives from modern Judaism's leading thinkers.
Why to listen: Guests include Former U.S. Ambassador-at-Large Rabbi David Saperstein and bestselling Jewish author Anita Diamant, among others, discussing topics like religious freedom, Jewish identity, engaging with tradition, and more.
Where to find it: Subscribe on Apple Podcasts, Stitcher, or Soundcloud, and find more information from HUC-JIR.
5. ANATomy of Israel
What it is: Anat Hoffman, head of the Israel Religious Action Center, created this podcast to talk about all things Israel, including its history, culture, religious DNA, politics, and more – both the beautiful and the ugly, the profanities and the poetry.
Why to listen: Each episode tackles multiple aspects of Israeli life, from how to make shakshuka to learning about the country's public transportation, so there's always an opportunity to learn something new.
Where to find it: Subscribe on Spotify or on omny.fm.
Don't forget to rate, review, subscribe, and follow us on social media for more content – and to be the first to know when new episode are posted!
Visit reformjudaism.org/podcasts to find additional information about podcasts from ReformJudaism.org and our partners.
Related Posts
Image
While Juneteenth marks an incredibly important step in Black American rights, it was just that – one step. Juneteenth celebrated slavery becoming illegal, but it did not do away with racism; not even close. And yet, the history and spirit of Juneteenth make me hopeful.
Image
This prayer from Birkot HaShachar, the traditional morning blessings, reminds us to be grateful when we awake for every day.
Image
The COVID-19 pandemic has shifted so much of how we engage Jewishly, but Shavuot is a fantastic holiday for families to celebrate from the safety of their homes. Here are a few ways you and your family can observe this rich, festive Jewish holiday this year.