Image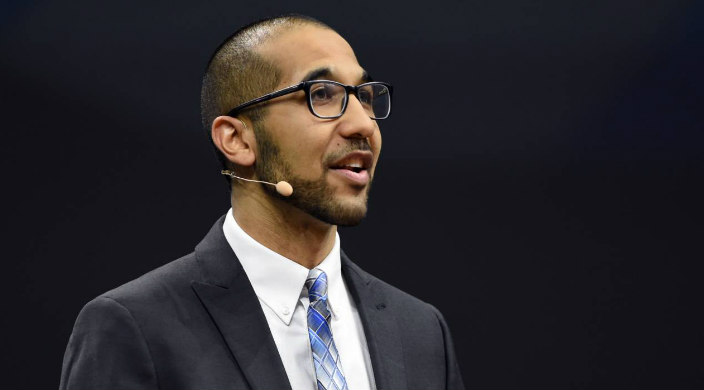 Editor's note: The text that follows was presented before a live audience at the 2019 Union for Reform Judaism (URJ) Biennial on Friday, Dec. 13, during Shabbat services.
Every time I sing the Jewish people's powerful prayer for peace, I am overwhelmed with hope – hope for a better world for all people.
You know, there was another man from Chicago who spoke of the "audacity of hope" – about seeing beyond the world as it is now and seeing the world as it should be. He knew, as we all know, that sometimes hope can be too hard to find.
But really, those moments are exactly when we need hope the most.
As I reflect upon my life, I am struck by this idea of hope, and how it serves as the underpinning of my entire family's history.
From the moment he was born, my great-great-great grandfather Ed Hill had no reason to hold onto hope. He was born into slavery in North Carolina; brutal, never-ending, forced labor was all he knew from his very first breath. And yet, after years of torture, with hope deep in his heart, he survived – and he was free.
With his freedom, he set out and made his way to Indian Territory, now the state of Oklahoma. He married, started a family, and bought a piece a land where he could truly breathe free. This piece of land remains in my family more than a century later, reminding six generations of the power of hope and how it gives us the strength to move forward to a better place. 
While some of my ancestors confronted the horrors of slavery in this country, others confronted the horrors of rising anti-Semitism and the Holocaust in Europe. My grandfather, Peter Baumgarten, was born in Berlin in 1926. But with the rise of Hitler, my grandfather and his family were forced out of their home.
As the burning, raging hatred of the Nazis continued to spread across Europe, my grandfather escaped on the Kindertransport with a pure, simple hope to live. His goodbye to his family was heartbreaking; he didn't know if he would ever see them again. Separated for more than a year, the family was joyfully reunited here in the US.
And he too began a new life – completed school, married, and started a family. With deadly antisemitism surrounding him, my grandfather's hope for life carried him through.
So yes, oppression and violence fill my family's history – but in the face of despair, my ancestors' hope endured.
Fast-forward to today and, unfortunately, the injustices in our world make the idea of hope seem impossible.
When we see teens too scared to go to school because of gun violence, or families being separated at the border, hope feels far away.
When white nationalists desecrate our houses of worship, or make us afraid to show our Judaism, hope feels far away.
When we witness reproductive rights being attacked or know that 1 in 3 Black men – men who look just like me – will be sent to prison, hope feels far away.
And yet, in these most painful, heartbreaking moments, we must hold onto hope.  
Because with hope, we will create a more vibrant Jewish life and better world for all people.
With hope, our congregation – from Albany to Austin, Boston to Sacramento – will gather unafraid in sacred community.
With hope, we will celebrate the truly inspiring diversity of our Jewish community.
With hope, Israelis and Palestinians will know a true and lasting peace.
With hope, we will protect immigrants and refugees, and we will end the plague of gun violence in this country.
With hope, young Jews will continue leading our community and world in remarkable ways.
And with hope, we will empathize, organize, and mobilize to make our wildest dreams come true.
My friends, each and every day, we live in the world as it is. But when we choose to hope, to dream of a better future and to work to make it happen, we live in the world as it should be.
Yes, there will be challenges along the way. But the lessons of my ancestors – and all of our ancestors – is that hope is not a foolish wish. It is a powerful, radical force that will lead all of us, and all of the world, toward a better, brighter future.
Looking for more addresses from the 2019 Union for Reform Judaism Biennial? Check out this roundup on the URJ's blog.
Related Posts
Image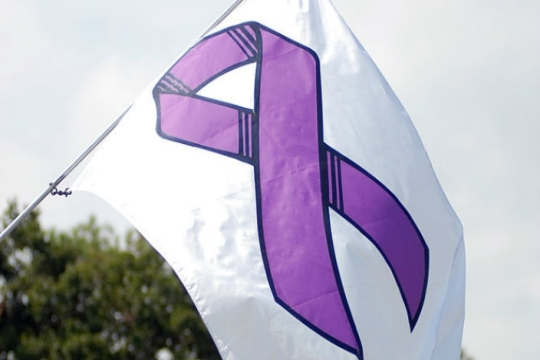 October is Domestic Violence Awareness Month (DVAM) in the U.S. Each of us likely knows someone, either in our Jewish community or our secular communities, who has been impacted by or is a survivor of domestic violence.
Image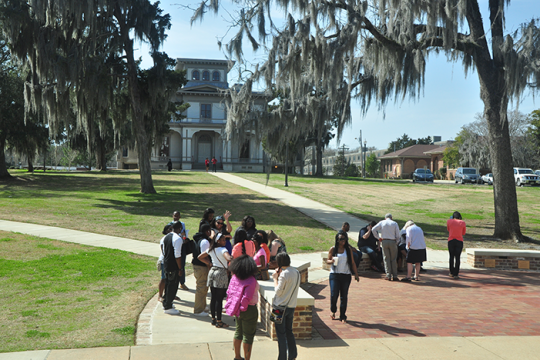 As a graduate of both Tougaloo College and Jackson State University, the recent bomb threats to Historically Black Colleges and Universities (HBCUs) are personal to me. Since January 2022, over a dozen HBCUs have received bomb threats; several of those threats were received on the first day of Black history month. The continuous attacks on institutions of higher learning; places of worship and individual attacks are a direct threat to our everyday existence.
Image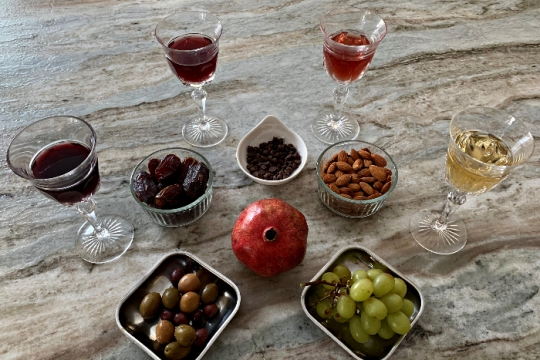 As I thought about what would be involved if we did our own Tu BiShvat seder, it seemed interesting and fun. Tasting lots of fruits? Marking a time to appreciate, mindfully and respectfully, trees and the earth? Drinking wines and grape juices? Yes, please.