Image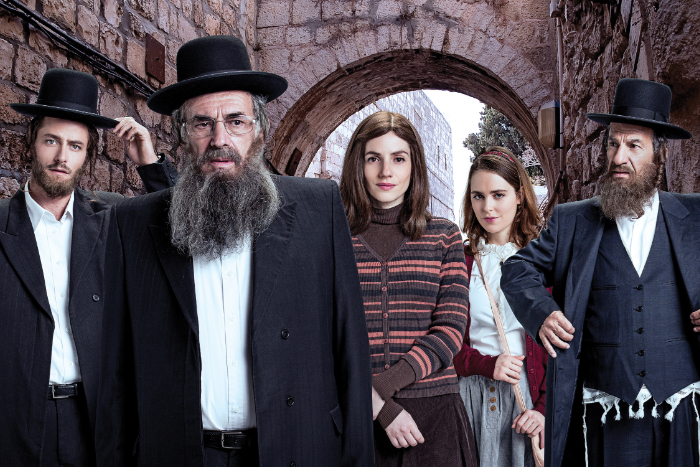 Just before Passover, I seized one of the last remaining horseradish roots in a mud-caked bin at the grocery store. Victorious in my scavenger hunt for seder plate items, I pushed my cart forward and almost bumped into an acquaintance I had not seen since the start of the COVID-19 pandemic. For the past 16 years, since we first met at our children's elementary school in the pick-up line for kindergarten parents, this mom and I had shared heartfelt conversations whenever we saw one another.
Even with a mask covering half of her face, my friend's lively eyes and pixie haircut gave her identity away. My eyes became misty with joy when we started to speak, and I understood how precious these types of friendships are. Even though I have been fortunate to keep in touch with family and close friends during this difficult year, I have missed what I used to think were casual connections with neighborhood friends, "mom friends," and work friends. These meaningful relationships also bring so much sweetness to our lives.
When I turned on Netflix's third season of the Israeli drama, Shitsel, a few days later, a similar emotion washed over me. Although these characters were fictional, I felt overwhelming affection for them and excitement at seeing them again. It's been two years since the last season of Shtisel appeared on American television, and I had followed the tender stories of these ultra-Orthodox residents of the Geula neighborhood in Jerusalem with delight and heartache. Even though I adored listening to the Hebrew and Yiddish dialogue in the first episodes of Shtisel, I had delayed beginning the newest season. Drama blossoms from problems, and I did not want any of my beloved characters to experience any losses or tragedies.
Alas, in this new season, the members of the Shtisel family experience quite a few challenges (or as the family patriarch Shulem might say in his colorful manner, dreck in the charosetcharosetחֲרֹסֶתA mixture of fruits, nuts, spices and wine eaten as part of the Passover seder. Its color and consistency reminds us of the bricks and mortar used by the Israelite slaves. ). A few years have passed since we last met up with the characters, and the creators and writers of the series, Ori Elon and Yehonatan Indursky, have allowed them to grow up and settle down. Ruchami copes with obstacles in starting a family. Tortured artist Kive faces crises related to his adored wife and infant daughter. Kive's brother and his wife negotiate issues of women's rights within the confines of strict gender and family norms. Giti and her husband try to lock down a match for their eldest son, Yosele, who defies cultural norms by falling in love with a young woman of Algerian descent.
In nine episodes, viewers' (and the characters') hearts break and restart, as we catch up with our old friends. The psychological weight of grief continues to play a major role in this season and is particularly haunting given the millions of lives lost to COVID-19 around the world. How do we continue to move forward in our lives while honoring and remembering the love of dear ones who have died? This is not just a question for the ultra-Orthodox, but for anyone who has experienced a profound loss.
Another fascinating theme that flows throughout the season's episodes involves the effects of the characters acting or pretending. For a community that prides itself in following laws scrupulously, there is a fair bit of flexibility when it comes to stretching the truth. Giti counsels a wife to pretend that her absentee husband has not abandoned the family. In order to restore his position as principal of a school, Shulem pretends to interview students for a competing yeshiva for "gifted students." Kive engages in a complex drama involving a sham (or not so fake) marriage. Lippe becomes a wrangler for bearded hipsters posing as ultra-Orthodox men to serve as extras in a television series about the ultra-Orthodox (there's a fascinating wink to the audience). Ruchami masquerades as pregnant and then as "pretend pregnant" (you'll understand that after you watch it).
Sometimes the acting ends in joy and other times the results are devastating. Ultimately, the writers and brilliant actors draw us into their stories so that we cannot deny that pretending and art of all kinds (painting, even secular poetry) can elicit understanding, peace, and even deep love.
In only nine episodes, Shtisel manages to transport the viewers to a pandemic-free corner of Jerusalem where bitterness and sweetness, horseradish and charoset, mingle together to present the lives of ordinary humans trying to cope with all of the messy complexity of life and one another. In the end, Shulem's secular cardiologist conveys the simplest wisdom of all and reveals that having a friend offers the power to heal a damaged heart. We are better people because we have bumped into Shtisel this springtime. I can't wait to see my real friends and these imaginary friends again soon.
For more Jewish content, subscribe to the Ten Minutes of Torah series.
Related Posts
Image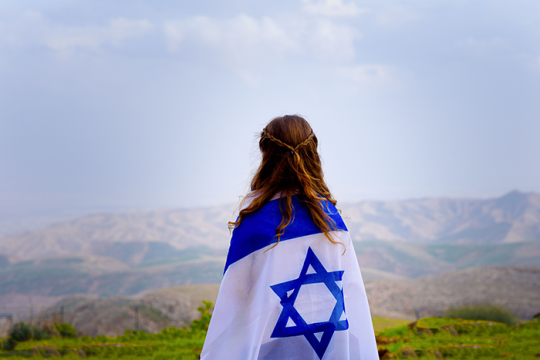 We stand with the people of Israel during these difficult and challenging days and pray for the safety and immediate release of all of the hostages. See our resources and actions you can take.
Image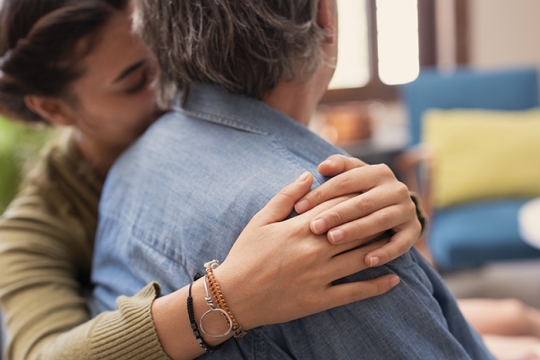 Hamas' brutal attack on Israel on October 7th and Israel's ongoing response has stirred emotions both within and outside the Jewish community. Over the next weeks, as family and friends gather for holiday celebrations, there may be differences of opinion. Here are a few tips from Jewish sources to help maintain loving relationships while disagreeing.
Image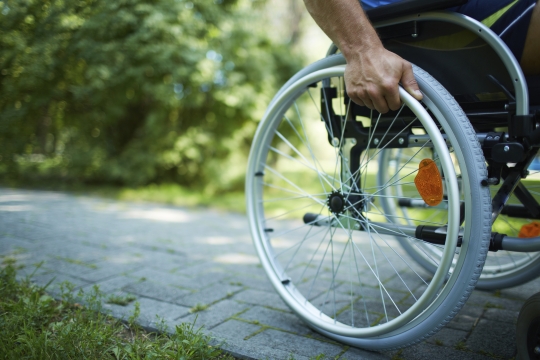 The current Israel-Hamas war is impacting communities throughout Israel, Gaza, and the world. However, some populations are more affected than others, including those living with disabilities.