Image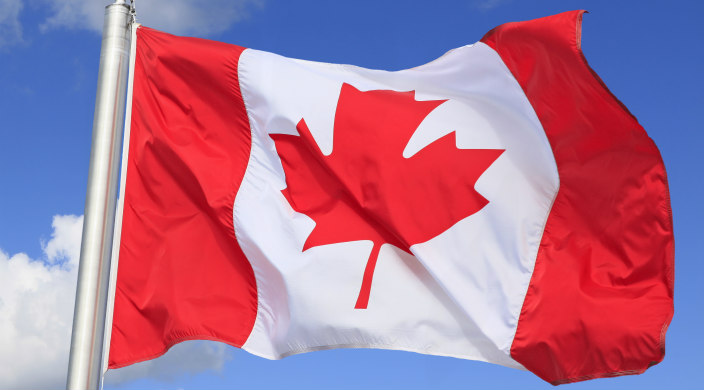 On July 1, 1867, the Dominion of Canada came into being by an act of the British Parliament assented to by Queen Victoria. In 1871, the first Canadian census recorded 1,115 Jews in the country. Today, Canada's Jewish population is approximately 372,000, mostly concentrated in Toronto and Montreal, with communities in Vancouver, Ottawa, Edmonton, and many other cities as well. The Canadian Council for Reform Judaism (CCRJ) and the Union for Reform Judaism (URJ) Canada Steering Committee represent 27 Reform congregations – with more than 30,000 affiliated members – from Montreal to Vancouver.
Jewish Canadians are as diverse as Canada itself, hailing from many backgrounds and cultures and engaging in all spheres of Canadian life. More than 150 years, after the country's founding, Canadian Jews are faring well, but much work remains to ensure that all within our borders enjoy what Governor General Lord Monck wished in his 1867 inaugural speech: "peace, security, and prosperity."
By coincidence, next week's Torah portion, Korach, corresponds with both Canada Day and the United States' Independence Day. The parashah serves as both a warning and a guide to building an inclusive society. Lord Rabbi Jonathan Sacks has called Korach the "first populist." Korach, claiming that Moses and Aaron are corrupt, presents himself as the people's champion, saying that the whole community, not only the leadership, is holy (Numbers 16:3). Moses, unfortunately, responds autocratically – using force (a miracle) to end the rebellion.
As Lord Rabbi Sacks explains, sages framed the conflict not as a black-and-white contrast between rebellion and disobedience, "but rather on the validity of argument in the public domain." Korach and his followers were wrong not because they argued with Moses and Aaron, but because their arguments were not for the sake of Heaven, but for the sake of victory. According to Sacks, "An argument for the sake of Heaven is undertaken for the sake of truth. When the aim is victory, as it was in the case of Korach, both sides are diminished. Korach died, and Moses' authority was tarnished. But when the aim is truth, both sides gain. To be defeated by truth is the only defeat that is also a victory."
As Union for Reform Judaism (URJ) JewV'Nation fellows respectively from the Inaugural Cohort and the LGBTQIA+ Cohort, part of what we do is play a productive conflict role within our communities, challenging ourselves and each other to be more welcoming and inclusive. We see this work as consistent with Torah values, with prophetic values – to walk the talk of embracing the Divine in each of us.
"The dignity and strength of our diversity, of how we are stronger together, is at the heart of Audacious Hospitality, the focused effort to embrace our diversity and reach out to those currently not engaged in Jewish life. We see growing edges for our communities in recognizing and honoring the diversity within to build stronger communities and a better Canada."
Recently, in honor of Pride Month and Shavuot, Rabbis Mike Moskowitz and Rabbi Marisa James wrote "Coming out against hate for Shavuot," which says, in part:
It's easy to focus on building that better world "for us" — forgetting that the only way truly to build that better world is to build it for all. How many cisgender white gays and lesbians celebrated when marriage equality became a reality, but went absent from ongoing activism for their trans siblings? How many progressive Jews felt that anti-Semitism had vanished from their lives, not noticing that our visibly-Jewish Orthodox siblings faced continued attacks? How many white Jews were absent from activism on behalf of Jews of Color? It goes on and on.
Real progress means expanding beyond our own communities and specific interests. The fact that we may not yet have experienced certain vulnerabilities and inequalities does not mean that we are protected from them. The privileges that shield us today can easily slip away in the future. But as history keeps teaching, if we don't stand up for others, there won't be anyone left to stand up for us.
This year, let's celebrate Canada Day by embracing diversity and difference, reaffirming our duty to care for each other, and take the important and necessary steps to make sure our synagogues, community centers, camps, religious schools, parks, libraries, and other public places reflect hospitality and chesed (lovingkindness). To borrow from Governor General Monck's inaugural speech, it is this "spirit of moderation and wisdom [that will] render the great work of Union (…) a blessing to yourselves and your posterity, and a fresh starting point in the moral, political and material advancement of the people of Canada."
Happy Canada Day! Yom Canada Sameach!
Related Posts
Image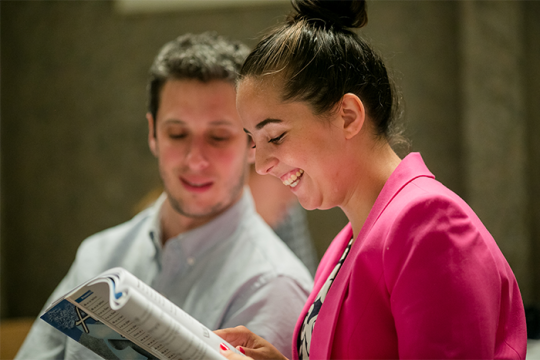 Lifelong learning, however, can be easier said than done. For many, as they enter adulthood, with its competing demands and obligations, setting aside time for learning – and especially for Jewish learning – can be challenging indeed.
Image
At 10, Jeff Erlanger appeared on "Mister Rogers' Neighborhood" in his wheelchair. I recently asked Jeff's parents about how they raised such a competent and loving son.
Image
When I became rabbi of Monmouth Reform Temple in Tinton Falls, NJ, I quickly discovered that some people in our community thought we were a church. Mail was addressed to "Monmouth Reformed Temple," and letters were addressed "Dear Pastor."