Image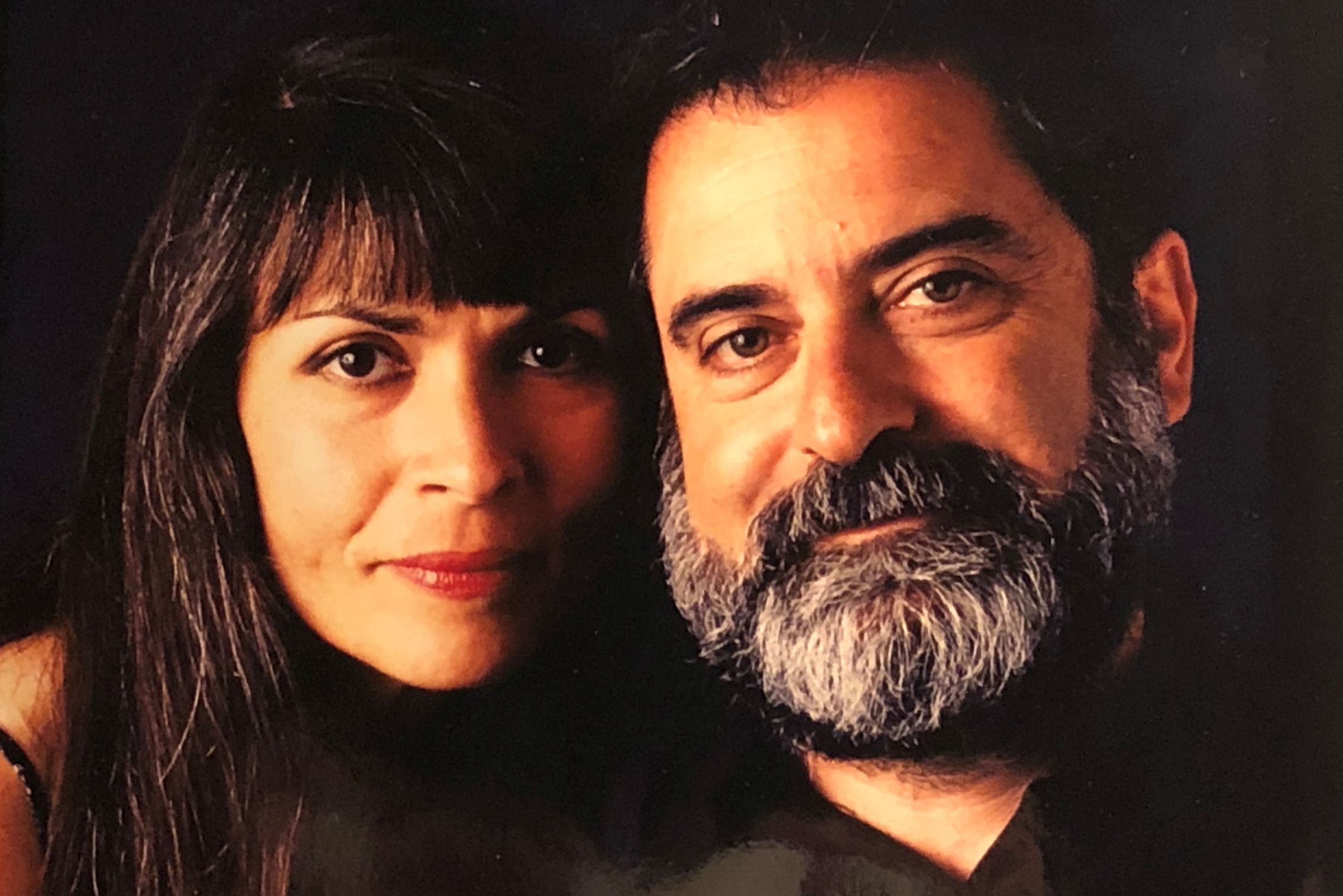 It has been almost 50 years since I met my wife Judy in Jerusalem. Her beauty instantly attracted me, but something mystical was happening at that moment. She came into my life like the Sabbath queen about to enter the synagogue, with everyone rising and turning toward the door to welcome her in.
Judy had long brown hair with little braids framing her face. She moved like a dancer and wore a white, embroidered shirt that reached just above her knees. My masses of dark curls and long black beard appealed to her, and she thought my recycled herringbone jacket with suede elbow patches was very cool.
My ability to speak mameloshn (the mother tongue) was a big plus. Judy had never met someone her age who was a natural Yiddish speaker. She had learned the language and culture as a child at the Peretz School, a secular, progressive Jewish learning center in her hometown of Vancouver, Canada.
So, how did Judy dance into my life one bright spring day in Jerusalem?
A week or so earlier, my sister Rose and I had visited Adamit, a rebooted kibbutz in the north of Israel populated by young people from various corners of the diaspora. While schmoozing with a group of Judy's chaverim (friends), I mentioned that my sister Rose and I were planning to travel in Europe that summer. A woman named Marcia said, "Oh, I have a friend who recently left the kibbutz, and she is also going to Europe. She's staying with her parents in Jerusalem. Would you like to meet her?"
I said, "Sure," and didn't give it much more thought – until Marcia delivered my beshert (destined soulmate) to my door.
Judy had moved to Israel largely because of her strong interest in ethnomusicology. She wanted to learn more about the diverse music and dance traditions brought to Israel by immigrants from Yemen to Ukraine. And like me, she was attracted to the idea of communal living, which led to her joining Kibbutz Adamit and my exploratory visit.
For our first date, I invited Judy for Shabbat dinner. When she arrived, I rather innocently handed her a package of fresh ground meat (a real splurge at the time), a couple of potatoes, and an onion. Judy hadn't planned to do the cooking but graciously prepared a delicious meal.
The following weekend we hosted a party in my three-room apartment. A truck carrying a dozen or so Adamit chaverim showed up and stayed the night. With all the beds and floor space occupied, Judy and I crashed at her parents' place. Judy introduced me to Norm and Hannah at the breakfast table.
Concerned that I hadn't made a very good first impression and intimidated by Judy's 6'2" psychiatrist father, I gathered my courage and asked Dr. Hirt if we might have a word. He nodded and escorted me onto the balcony. I looked up into his eyes and said, "You know that Judy and have only just met, but I promise you that I would never do anything to hurt her." He said, "OK," and handed me one of his best Cuban cigars.
Judy was now faced with a fateful choice: Would she stay with me in Israel or return to North America as planned and attend grad school? We spread a picnic blanket under an ancient olive tree surrounded by a field of red poppies and talked about our future. We agreed that if Judy were to leave now, there would be little chance of our relationship continuing from afar. To my great joy, Judy said she would stay.
Eager to meet Judy and to see Israel for the first time, my mother came for a visit.
The day after her arrival, she joined Judy and friends on their weekly trip to the ancient Turkish hammam, a cavernous communal bathhouse in Jerusalem's Bukharan Quarter. The visit to this steamy shvitz took a toll on Adela's bouffant, but her spirit remained high.
Before leaving Israel, we held a "yard sale" in front of the Old City's Jaffa Gate. Sales of our blue jeans, records, kitchenware, and tchotchkes were brisk until the authorities shut us down for operating without a license.
On this very day 48 years ago, Judy and I were wed in the beautiful garden of the Hirt home in Vancouver. Our parents accompanied us to the chuppa (bridal canopy), as two of Judy's friends performed the Israeli folk tune "Erev Shel Shoshanim" ("Evening of Roses") on Japanese instruments, the koto and shakuhachi. We exchanged vows, I stomped on the glass, and we were lifted onto chairs as family and friends danced a hora to the recorded music, chosen by Judy, of the Greek Jewish band, Kol Salonika.
Every chance we get, Judy and I return to Jerusalem, which for us is the eternal city of love.
Related Posts
Image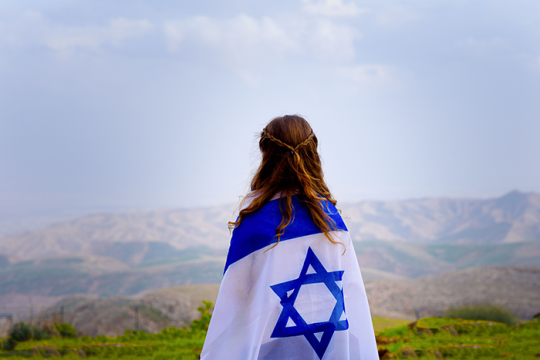 We stand with the people of Israel during these difficult and challenging days and pray for the safety and immediate release of all of the hostages. See our resources and actions you can take.
Image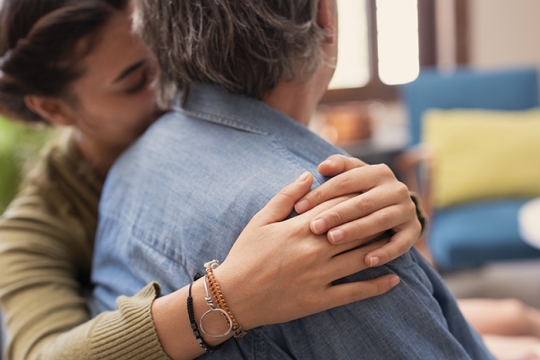 Hamas' brutal attack on Israel on October 7th and Israel's ongoing response has stirred emotions both within and outside the Jewish community. Over the next weeks, as family and friends gather for holiday celebrations, there may be differences of opinion. Here are a few tips from Jewish sources to help maintain loving relationships while disagreeing.
Image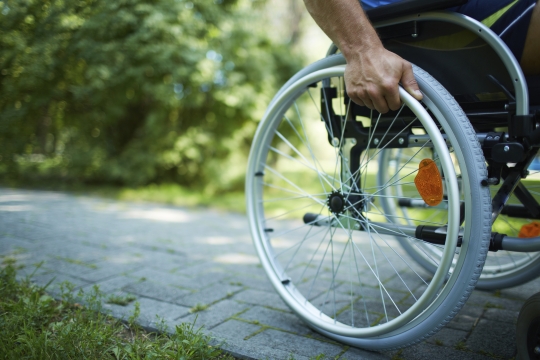 The current Israel-Hamas war is impacting communities throughout Israel, Gaza, and the world. However, some populations are more affected than others, including those living with disabilities.