Image

This summer, through the Religious Action Center's Machon Kaplan program, I am interning for the Children's Environmental Heath Network (CEHN). As an organization, we work to protect developing children from environmental health hazards and to promote a healthier environment. I have done some really awesome things with CEHN! Over the past few weeks I attended a hearing on Capitol Hill about breast cancer prevention and helped write comments for the Environmental Protection Agency's (EPA) developing policies on  Motor Vehicle Emission and Fuel Standards. Something that I have enjoyed the most about my job is learning about how simple choices that we make everyday can impact our health both now and in the future. This is especially true during the summer, so here are a few summer safety tips to keep in mind so that everyone is a little healthier over the next few months! 
Sunscreen Safety: While spending time in the sun, it is important to protect skin from an increased risk of burns, wrinkles and cancer. While any type of sun protection is better than none at all, some sunscreens are safer than others.
Try to use a physical sun block over a chemical sunscreen. Chemical sunscreen gets absorbed by the skin and degrades sunlight, which may be dangerous. Physical blocks sit on the skin and reflect light like a mirror.
Physical blocks are made with zinc oxide or titanium dioxide, and because they are not absorbed into the skin, they are nonirritating and recommended for people with sensitive skin.
Recreational Water Safety: During the summer, I love to take trips to the beach! However, swimming in polluted water can result in minor illnesses such as sore throats, and even some more serious illnesses. Try following some of these tips to avoid exposure to chemical toxins in water:
Don't swim after a heavy rain. Rain can cause wastewater to seep into lakes and oceans.
Try not to swallow water, and keep small children's heads above water. Children and the elderly are at greater risk if in contact with contaminated water.
Grilling Safety: I love to help my dad cook food on the grill every weekend during the summer. Recently, I learned about Polycyclic Aromatic Hydrocarbons (PAHs), which are a group of classified carcinogens. One source of PAHs is the smoke generated and the foods cooked through grilling. Grill safer and keep these tips in mind the next time you have people over for a barbeque!
Use lean meats and trim excess fat and skin.
Try precooking meats to minimize cooking time on the grill.
Wrap fish in foil before grilling to prevent smoke deposition.
Don't eat the charred or blackened bits on grilled food, including vegetables.
Environmental health has, for a long time, been considered a "Jewish issue" by our Movement. The URJ has passed multiple resolutions concerning the environment, environmental health and toxic waste and chemicals. A 1983 resolution states, "As inhabiters of the environment, we all bear responsibility for solving the problem of toxic wastes." We can all take small steps in our daily lives to positively affect our environment and our health.  For more information, check out the RAC's environmental health issue portal.
Tracy Wolf is a rising junior at Dickinson College in Carlisle, PA. She is a Religion and Judaic Studies double major, and a Political Science minor. Originally from Long Island, NY, Tracy belongs to North Shore Synagogue in Syosset, NY. The Machon Kaplan program places undergraduate students interested in Jewish social action in positions at diverse social advocacy organizations around Washington, D.C. Read more posts from Tracy and the Machon Kaplan 2013 interns at the RAC's MKBlog.
Related Posts
Image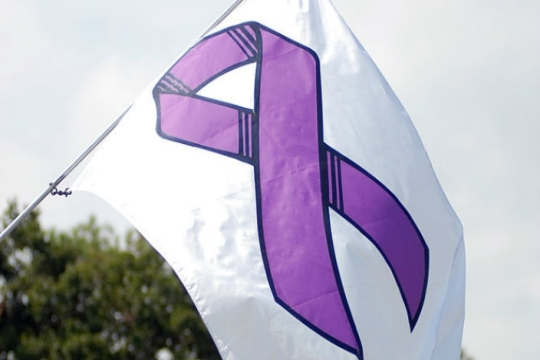 October is Domestic Violence Awareness Month (DVAM) in the U.S. Each of us likely knows someone, either in our Jewish community or our secular communities, who has been impacted by or is a survivor of domestic violence.
Image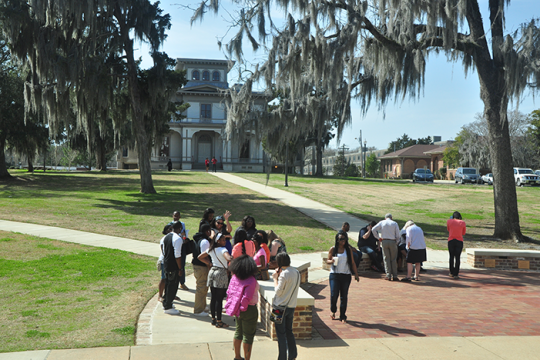 As a graduate of both Tougaloo College and Jackson State University, the recent bomb threats to Historically Black Colleges and Universities (HBCUs) are personal to me. Since January 2022, over a dozen HBCUs have received bomb threats; several of those threats were received on the first day of Black history month. The continuous attacks on institutions of higher learning; places of worship and individual attacks are a direct threat to our everyday existence.
Image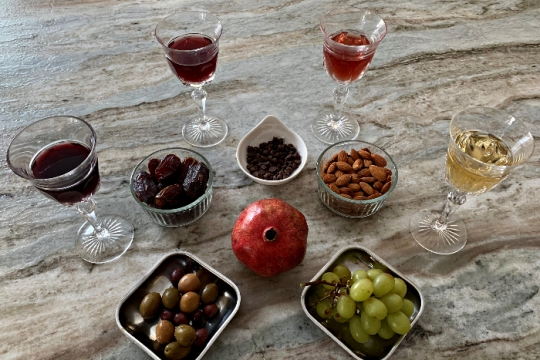 As I thought about what would be involved if we did our own Tu BiShvat seder, it seemed interesting and fun. Tasting lots of fruits? Marking a time to appreciate, mindfully and respectfully, trees and the earth? Drinking wines and grape juices? Yes, please.