Image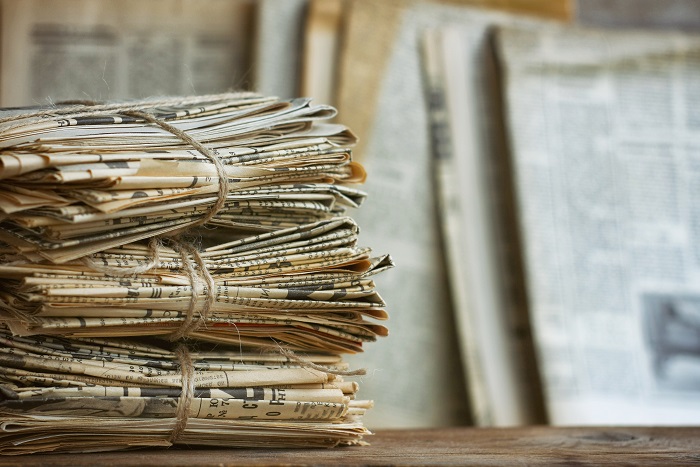 On June 2nd, 1921, when news of the Tulsa massacre reached New York, Yiddish newspapers in the city were unified in their impassioned coverage of the events. The leading newspaper of the time, the radical and secular Forverts reported: "The most gruesome battle took place. People were dropping like flies." The Orthodox and politically conservative Der Morgen Zhurnal described the "terrifying chaos" of the fires in Tulsa's Black district, where "women and children, young and old poured out of the burning houses, half- or fully-naked, and scattered in every direction." The Orthodox Yidishes Tageblat recounted "the most awful scenes" at the train station, where women and children hid from the crossfire. All three papers dedicated prominent headlines and space on the front page to the riots. Clearly, the editors understood the gravity of these events, as well as their importance to Yiddish readers.
According to historian Hasia Diner, the Yiddish press routinely reacted to race riots with editorial outrage, and often described anti-Black violence with metaphors borrowed from Eastern European Jewish life, like "pogroms," "blood libels," and "Cossacks." With these terms, journalists articulated a special kinship between Jews and Black Americans that hinged on a belief in shared suffering. The comparison between Black and Jewish suffering was invoked in the case of the Tulsa massacre as well: Numerous articles described the events as a "pogrom," and one author even used the opportunity to point out the deep connections between racist violence, xenophobia, and antisemitism in America.
But this rhetoric doesn't reflect the entire scope of attitudes towards African Americans in the Yiddish press. While Yiddish journalists were consistent in their coverage of anti-Black violence, they also expressed a great deal of ambivalence. Jewish studies scholar Gil Ribak has shown that alongside expressions of sympathy towards African Americans, Yiddish writings also exposed anxieties about Black violence, and occasionally expressions of paternalism or even disdain. Historian Eric Goldstein has argued that this range of responses reflected the conflicts that American Jews experienced during this period, as they were torn between a sense of kinship with a neighboring, oppressed minority and a desire for their own full acceptance in White America.
Although many Yiddish writers were committed to anti-racist causes, they sometimes absorbed the racist biases of their surroundings. To understand their role in systemic racism in the US, it is essential to call attention to the ways in which racism shaped their worldview and their rhetoric, even while they were reporting on racist violence and denouncing it. For instance, in their first reports on the massacre, the two Orthodox papers maintained a supposedly "neutral" position, depicting the events as a battle between two comparable sides. This purported symmetry was most pronounced in the Morgen Zhurnal:
A camp of armed White men set out for the Negro district. The Negroes, however, had already been prepared for them, and a shoot-out began. […] The Whites lay siege to the Negro district and began to shoot. And thus, two hostile armies were formed, ceaselessly showering each other with bullets.
Since the turn of the twentieth century, mainstream racial discourse in the US had increasingly focused on the notion of a supposedly innate "Black criminality." As historian Khalil Gibran Muhammad has shown, White Americans used Black criminality to justify anything from segregation, disenfranchisement, and government neglect of Black populations to lynchings and other acts of violent oppression. Race riots, in particular, often started with a White mob forming around the belief that a Black man had committed a crime. In Tulsa, the events were set into motion when the police accused Dick Rowland, a Black man, of attacking Sarah Page, a White woman. All charges against Rowland were eventually dropped, but at the time, assumptions about his guilt led to the gathering of White and Black crowds at the Tulsa courthouse.
In the Yiddish Press, the allegations against Rowland were sometimes cited as the cause for the riots, although he was still awaiting his trial. For instance, Leo Kesner wrote in the Tageblat:
The gentlemen of the South are right in their accusations against the Blacks, insomuch that it is certain that almost all race-riots in America are provoked by some criminal act or another that a Black person has committed or tried to commit against a White person.
In contrast, the Forverts were careful not to assume Rowland's guilt, instead referring to him as "a Negro who was accused of attacking a White girl."
Overall, Yiddish writers were intimately familiar with racism in the United States. They regularly denounced violent outbreaks against African Americans, empathized with their Black victims, and compared them with antisemitic pogroms in Europe. Yet, sometimes an undercurrent of racist bias was present in their writings, even as they denounced anti-Black violence. The attitude of Yiddish writers towards African Americans reflected the tensions that US Jews experienced during this period – between their solidarity with an oppressed ethnic minority, and their desire to shake off their own minority status, and become de-ethnicized, White Americans.
This article is based on a longer version that will appear in a special issue of In geveb: A Journal of Yiddish Studies on 20th century Yiddish representations of racist violence in America, created in collaboration with YIVO: The Institute for Jewish Research. 
Related Posts
Image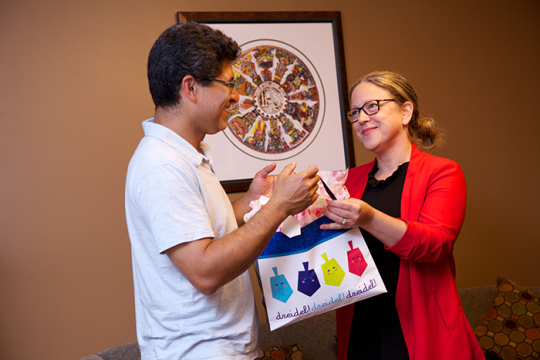 Hanukkah is one of my favorite holidays, partially because it gives me the opportunity to give gifts to my loved ones every night for eight nights! Gift giving with intentionality is one of my favorite ways to express affection while teaching my child about Jewish values and traditions.
Image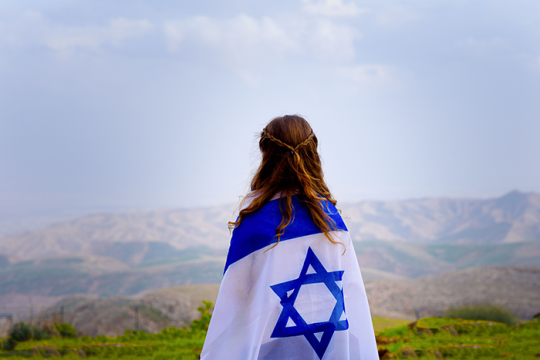 We stand with the people of Israel during these difficult and challenging days and pray for the safety and immediate release of all of the hostages. See our resources and actions you can take.
Image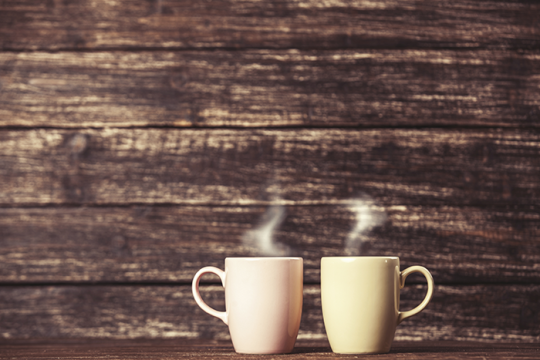 In the winter months, adding elements of simplicity, presence, and coziness can elevate the rituals and intentions of Shabbat. Here are a few tips for your most hygge/heimish Shabbat yet!