Image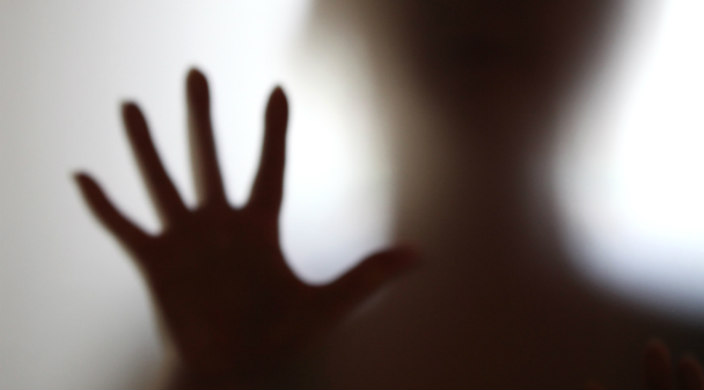 In American Ghost: A Family's Haunted Past in the Desert Southwest (HarperCollins), award-winning author Hannah Nordhaus treats us to a genealogical detective story that combines memoir, cultural history, and ghost hunting in her quest to discover the truth about her great great-great-grandmother.
It might have been a typical mid-19th century German-Jewish immigrant story, except for the fact that Abraham Staab chose to join his brother in a territory where Jews were still a rarity – Santa Fe, N.M. After opening a successful dry goods store, Abraham returned to his village in Westphalia Germany to find a Jewish bride – Julia Schuster Staab.
Julia never adjusted to life in the frontier and occasionally left her husband and seven children for extended periods of restoration and spa treatments in Germany. It seems, however, that Santa Fe exerted a pull on Julia, for her ghost, it is said, still haunts the former Staab mansion, now the La Posada Hotel.
As the story goes, late one night in the 1970s, the janitor of La Posada (Spanish for "place of rest" was mopping the lobby floor when he caught sight of an apparition: a white-haired woman dressed in a black gown standing near the fireplace. Soon there were reports of swaying chandeliers, glasses tumbling from shelves, tapping on the floor – all signs of a ghostly presence assumed to be Julia.  
Is there any truth to this story? Through newspaper clippings, letters, and family diaries, Nordhaus ascertains that Abraham, who made a fortune as a supply contractor for the U.S. Army during the Civil War, was often away negotiating deals. Julia endured a lonely existence, except for the company of Jean-Baptiste Lamy, the Catholic archbishop, with whom she shared a love of poetry and gardening. While there is little evidence that she was a devoted mother, the infant death of her eighth child sent her into a deep depression. Julia died in 1896 at the age of 52, having spent the last 13 years of her life alone in her room.
That might have been the end of the story, except for the persistent ghost sightings at La Posada.
In her role as ghost hunter, Nordhaus spends a nervous but uneventful night in Julia's old bedroom at La Posada. Suspending disbelief, she engages clairvoyants and psychics who all confidently claim to be able to communicate with Julia's spirit, which, they say, is still too distressed to vacate La Posada: Something awful, something dark, made her baby die – or made Julia kill her baby. Abraham tortured Julia. Her relationship with the archbishop brought her immeasurable pleasure – and sorrow. While these telepathic projections paint Julia as a tortured soul, they exist in a realm beyond proof and leave key questions unanswered.
What is the truth about Julia's relationship with Abraham, and with Jean-Baptiste Lamy?  (Nordhaus has her DNA tested to find evidence of a possible love affair with the French archbishop.) Did the death of Julia's eighth child, after which her hair apparently turned white overnight, lead to madness and eventual suicide? Most compelling, does Julia's restless spirit still roam La Posada?
While the author does not fully embrace the supernatural, neither does she flat out dismiss it.  "Absence of evidence," she writes, "as they so often say in the world of the paranormal, is not evidence of absence. We so badly want the dead to stay with us."  
Julia's ghost was real for Nordhaus in the sense that "it lured me into a past I would never have known," and made her a believer "in the power of the past." 
Thanks to this entertaining book, the memory of Julia Schuster Staab will live on. Ghosts, however you may define them, have an uncanny way of inhabiting the human imagination.  
Related Posts
Image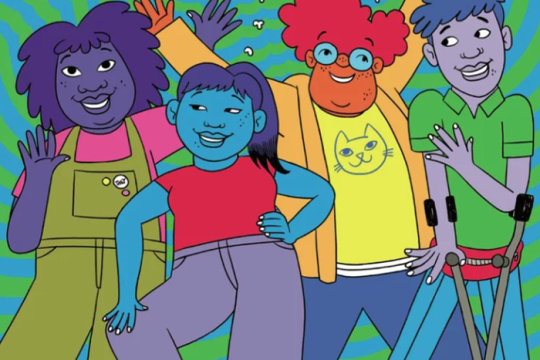 Cory Silverberg (they/them) is a sex educator, author, and social justice advocate who writes books for young people that center queer, trans, and nonbinary experiences and narratives in collaboration with the artist Fiona Smyth. Together they have published more than 12 books.
Image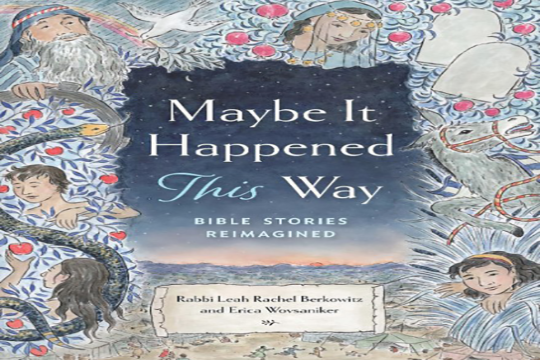 "Tell me a story" is a constant refrain for those of us with children in our lives. Almost as often, when the last page is turned, the child looks up and asks, "again?" Sometimes, this is a joy. Sometimes, re-reading, and re-reading some more, becomes a burden.
Image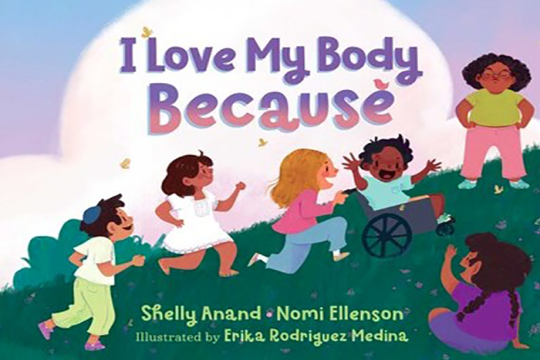 We sat down with author and photographer Nomi Ellenson to discuss her work, how her Jewish values have shaped what she does, and her mission to help people of all ages and genders, to see themselves as b'tzelem Elohim, created in the image of the Divine.