Originally posted on The Huffington Post
Yom Kippur has meant different things to me throughout my life, but while in the process of getting a divorce, the acts of atonement and forgiveness have taken on new significance.
Like most Jewish kids, Yom Kippur was the one holiday I dreaded. Growing up, the holiest day on the Jewish calendar promised nothing but endless hours spent in a gloomy sanctuary. All the adults, cranky and with bad breath from fasting, stood around muttering droning prayers in a language I didn't understand.
After my Bat Mitzvah, I felt obligated to fast also, and then Yom Kippur took on a new kind of pain. By mid-afternoon, I was dizzy with hunger and the thought of four more hours in synagogue seemed unbearable. I understood that the point of the holiday was to atone, but thoughts of repentance were overshadowed thoughts of the bagels and blintzes I would devour at the end of the service.
My feelings about Yom Kippur took a turn for the better when I spent a semester in Israel during my senior year of high school. I was amazed at how the whole country shut down in observance. Even the majority of Israelis, who are secular and didn't plan to set foot in a synagogue, elected not to drive. The silence in the streets was magical and as I walked through Jerusalem's stone streets from synagogue to synagogue, I heard the ancient Yom Kippur liturgy with new ears. This experience gave me a newfound appreciation for the solemness of Yom Kippur, yet the luxury of youthful innocence still kept me from really feeling the need to atone or forgive.
As the years went by, age and experience taught me that having a designated time to think about my relationship with God, myself and others is a unique and special thing. It is no longer a burden, but a gift. I am especially grateful for the days between Rosh HaShanah and Yom Kippur, which are known as the Ten Days of Repentance (Aseret Y'mai Teshuvah.) During this time, we are encouraged to make amends to those we may have hurt in the past and to grant forgiveness to those who ask for it.
As an adult, I have often used these ten days to speak to friends and family and work through old grudges and new grievences, but last year, after discovering the painful truth about my husband's infidelity and his desire to get divorced, I was too overwhelmed with pain and grief to even consider amends and forgiveness.
Today, it's a different story. I have had time to heal, reflect and grow and need these ten days now more than ever. Even without being asked, I am anxious to forgive -- to cast off my bitterness and start anew, to relieve myself of the burden of anger that tugs at me like a heavy anchor and to free him of the guilt that I heap upon him in both subtle and overt ways day after day. But, the question remains.... Can I actually do it? Making amends is one thing, but being able to forgive is another.
I have a friend who has inspired me with her own incredible act of forgiveness. As a teen, her father was killed in a ruthless hate crime by a group of strangers. Over many years, she found the ability to forgive them from afar. "It was a long road and I will never forget what they did, but I had to let go of all the anger -- it was destroying my life," she said. "Unfortunately, the rest of my family hasn't been able to forgive and I see how it eats them up inside."
I too have seen how resentments and anger can devour people over time. I too have seen how forgiveness can liberate. If this friend had the strength to forgive her father's murderers, surely I could forgive my ex for far lesser crimes!
I want to forgive him. It's partly a selfish act... I want to let go of the anger so I can move forward with my life. And I need him to forgive me too. While I don't blame myself for his unwillingness to work on our marriage or his deceitfulness, I recognize that I am responsible for some of what went wrong in our relationship. I recognize some of my shortcomings and can make amends for those. I am sure there are yet others that I can't see or admit to and for those I can only apologize in the abstract.
And so, yesterday, I sent my ex a note of amends and forgiveness.
I asked him to forgive me for a list of transgressions, from being too critical of him during our marriage to sending him thousands of angry text messages since our separation. I also apologized for "the things I do not know or do not remember that I did -- willingly or unwillingly."
And then came my turn to forgive. It took so much strength to write this: "I know you haven't asked outright, but I want to tell you that I forgive you. I forgive you and I forgive her. May we all be blessed in the coming year."
I can't guarantee that all my resentments will disappear today, tomorrow or in a month, or that I will always be on my best behavior, but this note is my promise to try harder and that is a good start to a sweet new year.
Related Posts
Image
As someone who mostly steers clear of reality television in favor of more premium (read: snobbier) fare, I was a little hesitant to check out Netflix's new reality series, "Jewish Matchmaking."
Image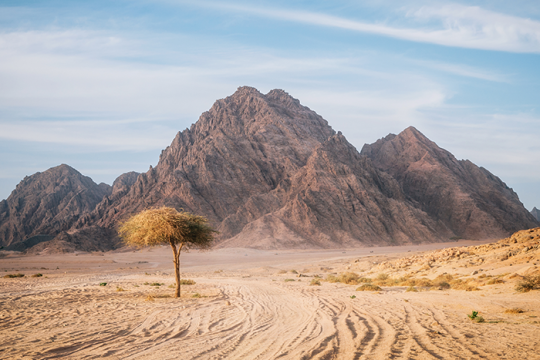 On Shavuot, many of us study the Book of Ruth. Lauded by Rabbinic tradition as a righteous convert, Ruth's story continues to resonate with the experiences of many Jews-by-choice today.
Image
These Haikus focus on weekly Torah portions.