Image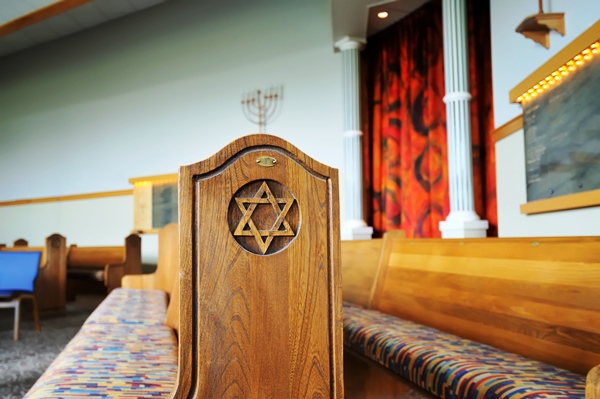 As Jews throughout the world prepare to gather for the High Holidays, Reform Jewish communities want to ensure that everyone who enters our synagogues – at this season and throughout the year – has a meaningful, fulfilling worship experience. 
Whether you're a longtime member in a Reform congregation or are searching for a spiritual home, here are five things to keep in mind about High Holiday services.  
1. High Holidays services are different from regular Shabbat services.
You'll know right away that you're not at a regular Shabbat service when you arrive for Rosh HaShanah or Yom Kippur services. In addition to the larger-than-usual crowds filling the seats, you'll find that the music, the prayer book, and the themes of the service all differ from what you experience during Shabbat services. Before arriving at temple, you may also share a holiday dinner with friends or family that includes traditional holiday foods, such as apples dipped in honey for a sweet new year or a round challah with raisins symbolizing the circle of life.
2. Safety and security are serious business.
In today's world, congregations invest significant time and resources in ensuring the safety of their buildings and occupants. Therefore, don't be surprised if you are asked to open your bag or show identification before being admitted to the building for services. 
3. Most synagogues require tickets for the High Holidays.  
Especially during the High Holidays, synagogues want to ensure there are enough seats for everyone who wishes to worship. In many congregations, this means tickets are required – even for members. Congregants generally don't pay for High Holiday tickets, which are included in their membership dues. Your local synagogue will be happy to outline for you their ticket policies.
4. Even if you're not a member of a congregation, you still can attend services at one.
Ever since Abraham welcomed three men into his tent in the desert, hachnasat orchim (welcoming guests) has been an important tenet of Judaism. Some Reform congregations offer tickets and other High Holiday opportunities so that non-members can join the community during the Days of Awe. There may be a fee for guests who are not members of the congregation - but this fee may also be waived if the cost is a financial hardship to your family. Inquire with your local synagogue for more information about how to obtain High Holidays tickets, as policies vary by congregation.
5. If you're a member of a Reform congregation, there's always a seat for you.
Members of Reform congregations are entitled to a number of privileges at other Reform synagogues throughout North America. During the High Holidays, where space allows, members of Reform congregations are typically welcome to worship in other Reform communities if they're traveling during the holidays.
The Union for Reform Judaism offers reciprocal seating forms (fill out the domestic U.S. and Canada seating request form) to help facilitate these connections for its members. Similarly, the World Union for Progressive Judaism's (WUPJ) app can help Reform Jews find progressive synagogues in other countries, both for the High Holidays and throughout the year. For specific questions about international congregations, email the World Union of Progressive Judaism.
Shanah tovah um'tukah – a good and sweet year!
Find a congregation near you to see what services and other activities are available -- during the High Holiday season and throughout the year.