Search Results
Displaying 1 - 3 of 3
In Parashat Mishpatim, we find the Israelites in the midst of the Revelation at Sinai, experiencing the communal wonder and intensity of their encounter with God. Mishpatim, which means "laws," dives into the details.
In Parashat Ki Tisa, the Israelites wait for Moses to return from the mountaintop. Feeling insecure with a lack of leadership, they tell Aaron to create a Golden Calf.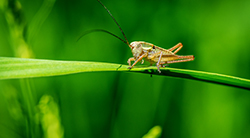 Much of how we come to know ourselves is the result of human encounters.