For more than 75 years, the Union for Reform Judaism has provided young people with immersive Jewish experiences that transform and enrich lives. Based in Reform Jewish values, these programs provide nurturing, educational, and fun experiences that promote community, enhance spiritual growth, cultivate Jewish identity, and foster lifelong friendships.
See the URJ's commitment to health and safety – URJ Youth Policies and Procedures.
Image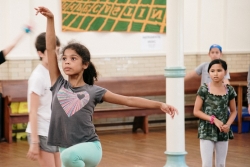 At 6 Points Creative Arts, the program staff, campers, and site work together to create a holistic, meaningful experience for artists in a living laboratory for learning and performing. Our program focuses on the whole child, fostering personal advancement and resilience while creating an aspirational arc of growth and possibilities.