For more than 75 years, the Union for Reform Judaism has provided young people with immersive Jewish experiences that transform and enrich lives. Based in Reform Jewish values, these programs provide nurturing, educational, and fun experiences that promote community, enhance spiritual growth, cultivate Jewish identity, and foster lifelong friendships.
See the URJ's commitment to health and safety – URJ Youth Policies and Procedures.
Image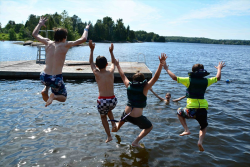 Since its inaugural season in 1999 Camp George, the Reform Movement's only Canadian camp, has offered the best in Reform Jewish camping blended with the rich history and tradition of the Ontario residential camp experience.
Image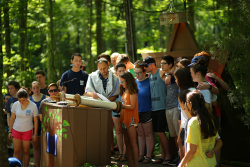 GUCI is a Reform Jewish Movement summer camp serving the Midwest since 1958, a place where children grow and mature into responsible, knowledgeable Jewish young adults. What they take from camp never leaves them: the friends, the music, the campfires, the education, and the memories that only GUCI can provide.
Image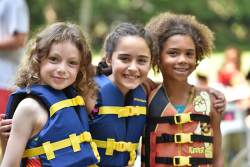 Since 1952, when URJ Olin-Sang-Ruby Union Institute was founded by the Reform Movement, more than 30,000 children have passed through our gates, building lifelong friendships, exploring their Jewish identity, and having the time of their lives. OSRUI is proud of its commitment to providing campers with strong and encouraging Jewish role models.