Image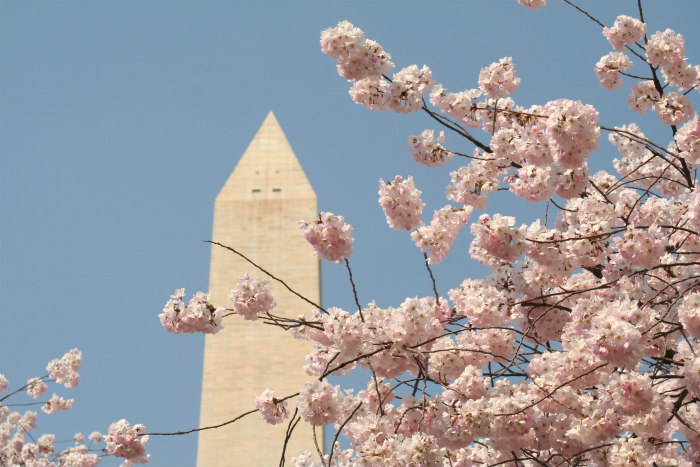 Editor's Note: Rabbi Rick Jacobs presented this address on the live webinar, "Healing, Hope, Action: A Reform Movement Pre-Shabbat Gathering," on Friday, January 8, 2021. Watch a recording of the webinar and find resources shared on the call.
---
Let me not mince words: He's a narcissistic, unstable tyrant who sows division and hatred. Almost everyone liked his predecessor, but as soon as he assumed power, everything changed. He's intimidated by no one, and you'd better not cross him or you'll pay the price. One wrong word and you could get shut out of leadership – and just when you thought he couldn't be more cruel, he decrees that migrant children should be separated from their parents. Why? Because he is convinced that their young lives will soon threaten the economic health of the nation.
Most leaders are afraid to call him out. But thank God, one is courageous enough to challenge the most powerful leader on earth.
For at least a moment, I suspect you thought I was speaking about today's political headlines and not about one of the oldest stories we know – but the master story of the Jewish people from Exodus is also the most invoked narrative of the civil rights movement. It recounts the showdown between the most powerful leader in the ancient world and our humble Moses.
The opening chapters of Exodus is what our tradition sets before us this Shabbat.
Forty-eight hours ago, we witnessed one of the darkest days in American history. We are still stunned and outraged. But the attempted insurrection didn't come out of nowhere. The violent uprising was fomented.
We are a people well acquainted not just with tyrants in ancient Egypt but throughout our history we have been threatened, persecuted and worse.
During Wednesday's violent rally, the Bible was invoked along with Christian religious symbols. I'm not suggesting that the 45th president of the United States is identical to the ancient Pharaoh – but if the Bible is to be invoked this week, I suggest our Exodus narrative is the one for us.
Rather than focusing on Pharaoh in the narrative, let's turn our attention to what responsible moral leadership requires of us then and now.
We are the descendants of that truth-teller and courageous defender of the innocent named Moses. When he sees someone being beaten by a taskmaster, he is compelled to help. Without thinking of the consequences – without wondering, "Should I get involved?" – he acts quickly and decisively.
His compassion for others and his willingness to stand up for what is right, no matter what the price, both inspires and obligates us.
That's why we cannot be silent in the face of what we witnessed this week in our nation's capital. Incited by President Trump and egged on by his enablers in Congress, thousands of his supporters stormed the U.S. Capitol building in an act of domestic terrorism. The mob made its way into the Capitol without effective resistance from bewilderingly unprepared law enforcement. Members of the mob sought to overturn our free and fair elections, undermine our constitution, and threaten the lives of our elected officials – all the while desecrating this virtual temple of our democracy.
Among the overwhelmingly white crowd, Proud Boys and other extremist groups carried Confederate flags and other symbols of white supremacy. They came not simply to protest but to overthrow a government they have repeatedly been told is illegitimate.
Over the summer, when racial justice protestors came to the nation's capital to protest peacefully, every government building was protected by heavily armed riot police – but not so on Wednesday.
We are grateful to those political leaders, both Democratic and Republican, who condemned the violence and connected it to the president's incendiary rhetoric. But too many still refuse to call out the one who incited the violence.
We know our country is deeply divided but that fact alone need not cause our society to unravel. Diversity of opinion can and must become a source of our strength. But the endless demonization of those who hold different views can make our divisions deadly.
Seven verses into the book of Exodus we learn that a new leader can change everything: "Va yakom melech chadash al mitzraim," "A new king arose over Egypt who knew not Joseph." In one simple phrase, the world of our ancestors moved from blessing to curse with the rise of a new leader in Egypt. Sometimes leadership changes afflict us while at other times those changes can give us hope.
Forty-eight hours ago in Georgia, the amazing Stacey Abrams put it this way:
"While today's terrible display of terror and meanness shakes us, let us remember: Jon Ossoff, a Jewish son of an immigrant and Rev. Raphael Warnock, the first Black Senator from Georgia, will join a Catholic president and the first woman, Black and Indian vice-president in our nation's capital. God bless America."
Our collective story is far from finished. And that's where we come in. It is on us to help write a new chapter in the story of our nation. This is not a moment to blur moral distinctions and just hope we can "all just get along."
It must be clear to all that unleashing and empowering extremists online and in person has deadly consequences for people and for our democracy. Before we can effectively "reach out across the aisle" we have to cleanse those aisles that have been defiled in recent days. There is real work to be done.
This is a moment that requires extraordinary courage to do the hardest and most transformative social change work. It is for us and all Americans of conscience to build a more just and compassionate future by facing the truth of our history and our present.
All is not lost if, as did Moses, we awaken to the moral imperatives of this moment. As Jews: How can we not?
Related Posts
Image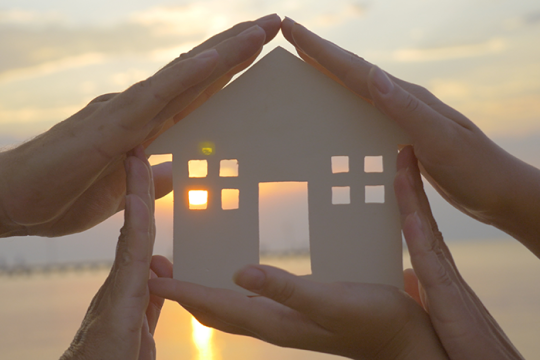 Some of the best stories from our tradition involve a question presented on one level that is answered on a completely different and surprising level.
Image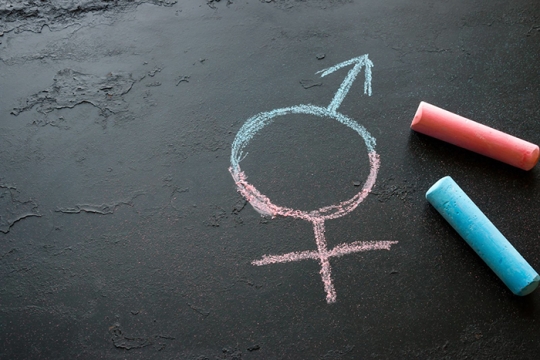 The Union for Reform Judaism, Jewish Grandparents Network, and Keshet are collaborating on a series of conversations to support grandparents and other loving adults who are interested in providing affirming spaces for gender expansive, non-binary, and transgender young people. These sessions provide grandparents with foundational knowledge, shared language, and inclusive practices.
Image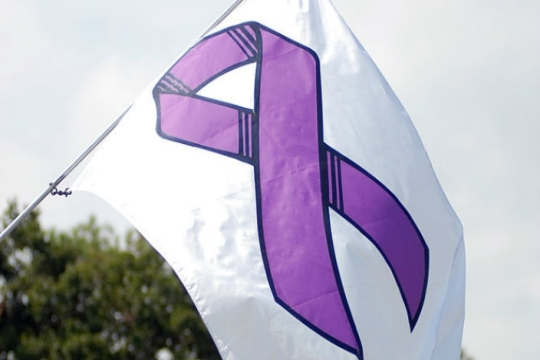 October is Domestic Violence Awareness Month (DVAM) in the U.S. This year, the National Network to End Domestic Violence (NNEDV) chose the theme of #Every1KnowsSome1 to highlight how common domestic violence is. Each of us may (or likely) knows someone, either in our Jewish community or our secular communities, who has been impacted by or is a survivor of domestic violence.