Image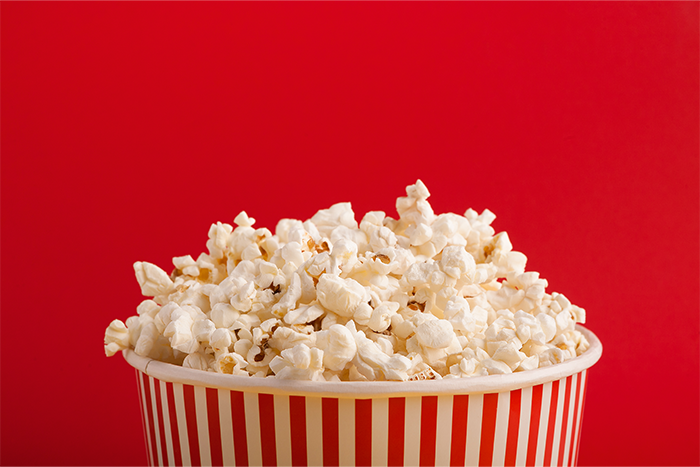 As 2022 draws to a close, it's time to highlight some of the best Jewish content of the past year. Art, marriage, coming of age, healing, history, and antisemitism are all on display in a year that has had its fair share of public tumult. This is, after all, a time when celebrities' antisemitic dog-whistles are the stuff of Twitter fame and SNL monologues, while casting non-Jewish people in Jewish roles continues to provoke debate over representation. The films and television shows listed below speak to our cultural moment and are worthy of your consideration.
1. Fleishman Is in Trouble
Created by Taffy Brodesser-Akner and based on her 2019 novel of the same name, "Fleishman Is in Trouble" follows the eponymous Toby Fleishman (Jesse Eisenberg), a newly divorced dad navigating the New York dating scene. Toby's life is turned upside down when his ex-wife, Rachel (Claire Danes), suddenly disappears, leaving him with their two children. As Toby searches for Rachel, he begins to reckon with the collapse of his marriage and get honest with himself about the woman he fell in love with. "Fleishman Is in Trouble" is narrated by Toby's friend Libby (Lizzy Caplan) who, along with Seth (Adam Brody), form a triangle of friends who have navigated secular Jewish life together since childhood, even studying abroad together in Israel. Their world is upper-class, secular New York; Upper East Side luncheons; weekends in the Hamptons; kids sent to summer sleep-away camp. What emerges is a well-observed, bitterly funny take on big-city, upper class, Ashkenazi Jewish life and a careful dissection of the vicissitudes of gender, politics, and marriage. Smart, knowing, and extremely compelling, "Fleishman" is the best Jewish TV show of 2022.
Now streaming on Hulu. Mature language, sexual situations.
2. Cha Cha Real Smooth
At 25 years old, writer/director/star Cooper Raiff has already won Best Narrative Feature at the South by Southwest Film Festival and the Audience Award at Sundance. His new film, "Cha Cha Real Smooth" is one of the most assured romantic comedies I've seen in years. Raiff stars as Andrew, a recent college grad who moves home for the summer and stumbles into hosting a string of b'nei mitzvah parties. (The title of the film refers to the Cha Cha Slide, a popular song played at b'nei mitzvah parties.) receptions themselves are painfully accurate to many North American, Ashkenazi Jews and the film is rich with humor and compassion for its characters. There is a level of warm-heartedness and sincerity that makes this one of the most uplifting films of the year.
Now streaming on Apple TV. Mature language.

3. The Patient
Steve Carell is the unlikely star of this thrilling dramatic miniseries. He plays psychologist Alan Strauss who wakes up in a haze, chained to a bed in a stranger's basement. We soon learn that Strauss lives alone, mourning the loss of his wife while continuing to see patients as he numbly goes about his day. It just so turns out that one of his patients is a serial killer named Sam (Domhnall Gleeson) who desperately wants his therapist's help and decides to kidnap him so they can finally discuss Sam's real problem: killing people. The whole thing has a very intentional "Misery" vibe to it. As Strauss' mental state deteriorates, he flashes back to his wife's illness and their estrangement from their son, whose turn to Orthodox Judaism created a wedge in the family. Carell's understated portrayal of a man struggling to reconcile his former life with his current circumstances anchors the series, and Gleeson's hipster serial killer gives us a take on a genre we haven't seen before. Well worth the watch.
Streaming on Hulu.

4. My Unorthodox Life: Season 2
This pick is going to be controversial. If you don't care for reality TV, don't watch it. There's all the Kardashian-esque vanity and shallowness you would expect displayed proudly on a pedestal. However, if I were going to pick something that I hear people talking about, Jewish and non-Jewish alike, it's Julia Haart's presentation of her life in Manhattan after spending her first 40 years in a strictly observant religious community. Having ascended the fashion world to become CEO of her own modeling agency, she struggles in season 2 to keep her family united and preserve her Judaism while navigating a messy divorce that threatens to tear apart everything she's built. Many in the Orthodox community decry the show as being anti-Orthodox; others have called it antisemitic in its depiction of a Jewish woman shamelessly chasing after wealth. Haart espouses a bling feminism that you either love or hate. For better or worse, "My Unorthodox Life" may be the most-watched Jewish show on this list. For that reason alone, it's worth checking out.
Streaming on Netflix. Mature language, sexual situations.


5. Moon Knight
On its face, Moon Knight doesn't appear to be very Jewish. It's a Marvel TV show starring Oscar Isaac, who plays a humdrum museum employee named Steven Grant. Grant has dissociative episodes, eventually chaining himself to his own bed. It turns out that Grant shares a body with another personality, Marc Spector, who is about to drag him on a globetrotting, tomb raiding adventure involving Egyptian gods. Isaac is superb as a man suffering with multiple personality disorder, and Ethan Hawke hams it up gleefully as the cult leader antagonist. Given the popularity of Marvel, and Moon Knight being the only Jewish superhero with his own show, it seems fair that the series should get a mention here. Also, there's not one, but two shivasshivaשִׁבְעָהSeven-day mourning period that begins on the day of burial. (traditional seven-day mourning period after burial)! Edgier than most Marvel fare, Moon Knight is a great way to round out 2022.
Streaming on Disney+.

In Case You Missed It:
6. The Marvelous Mrs. Maisel: Season 4
10. Armageddon Time
Related Posts
Image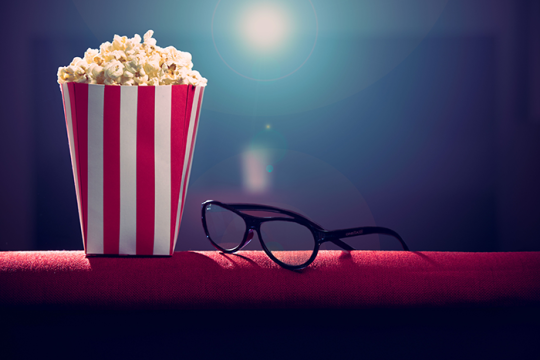 Two very different Jewish films have emerged on the 2023 late summer film scene. One depicts the trials and tribulations of a 75-year-old legislator during the greatest crisis of her life, the other portrays a 12-year-old girl on the cusp of adulthood.
Image
As we are amidst the season of new beginnings - new Jewish year, new school year, and new Torah cycle - we have a wonderful opportunity to explore the many Broadway composers who were inspired by the Biblical beginnings of the Book of Genesis.
Image
One might not immediately associate Frank Stella (b. 1936), the American painter, sculptor, and printmaker noted for his work in the areas of minimalism and post-painterly abstraction, with a lyrical poem that concludes the traditional Passover meal.