Image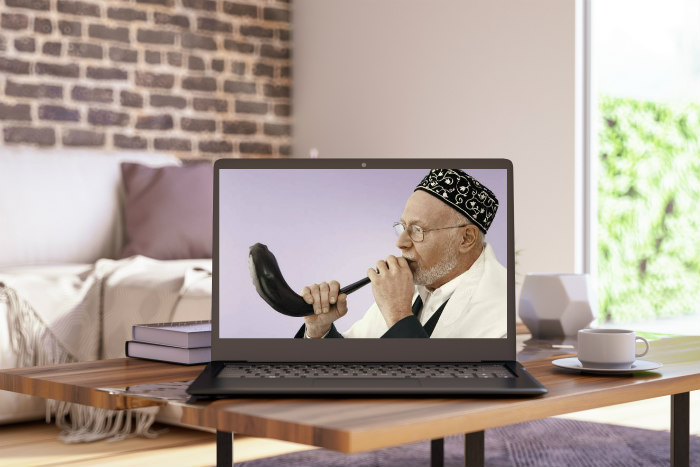 Like many, I'm mourning the chance to actually "go" to High Holiday services at my synagogue this year. I'm sad I won't see old friends, feel the emotion of being surrounded by hundreds of community members, or be able to greet the clergy in person.
But I've also had the joy of observing Rosh HaShanah and Yom Kippur fully at home, and so I know this year will be wonderfully meaningful.
When I was little – maybe from when I was 3 until I was 11 – my family observed Rosh HaShanah and Yom Kippur services almost entirely at home. My grandfather had medical issues that prevented him from going to his beloved shulShulA synagogue. , so we did the entire service in the backyard of my grandparents' house.
There are real delights in observing the yom tovimYom Tovיוֹם טוֹב"Good Day;" the term, often pronounced as yuntiff (Yiddish) has come to mean "holiday;" "Good Yuntiff" is often used a holiday greeting.  at home. My earliest memories of Rosh HaShanah and Yom Kippur involve never wearing shoes, doing the "Aleinu Gadol" on the lawn, and my nana leaving partway through the service to check on the delicious food cooking inside. 
In later years, many of my family members (including me) started going to synagogue for the High Holidays, but we'd still gather afterwards (this year it'll be over Zoom!) to discuss the sermons we'd heard in the morning and to do more of the service with the rest of the family.
We still always observe N'ilahN'ilahנְעִילָהLiterally, "locking." The service that concludes Yom Kippur. The name alludes to the metaphorical locking of the heavenly gates at the end of the day. , the last service of Yom Kippur, in a backyard together – looking up at the sky for three stars to signify that we can soon break our fast (this year we will Zoom together and look at our individual skies). 
There's so much we've lost this year, but I am comforted knowing that there is a lot of beauty in these high, holy days at home. Wishing you some barefooted prayer, FaceTime family discussions of the High Holiday sermons, or some other "only at home" delights as we celebrate and observe from home this year. 
---
Check out ReformJudaism.org's resources for home observance of the High Holidays this year:
For additional ideas, see "How to Get into the High Holidays State of Mind." What will you do to observe the High Holidays during this unique time? Let us know on Facebook, Twitter, or Instagram.
Related Posts
Image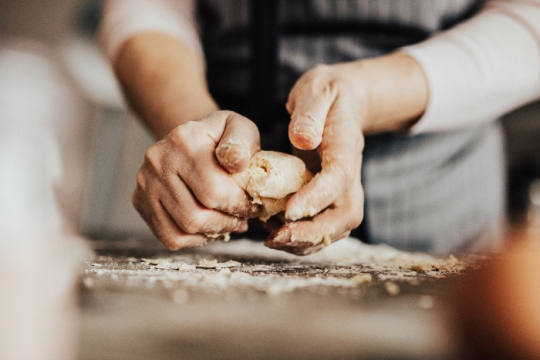 I've made challot each Friday while sheltering in place, kneading in prayers not only family and friends but also for our country and our world during these trying times.
Image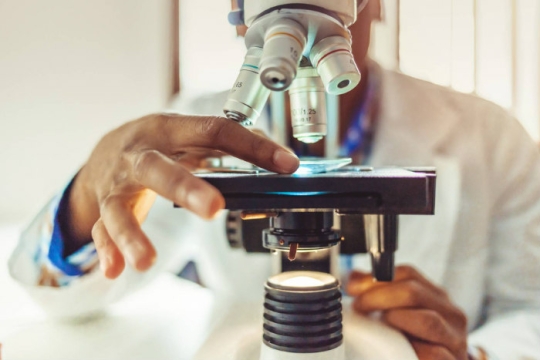 Jewish tradition comes down decidedly on the side of science. One of the primary values in Jewish legal thought: Pikuach nefesh, saving a life, overrides almost every other religious mitzvah.
Image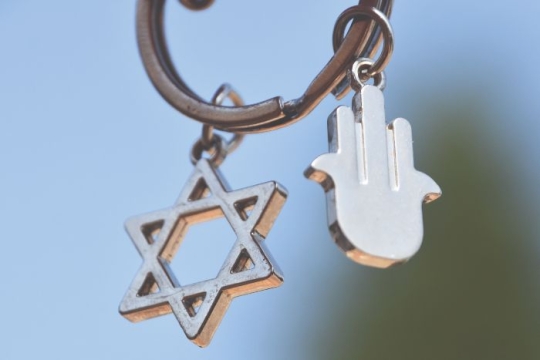 I envisioned an investigator examining our homes and our lifestyles to determine whether enough about us would convince a jury that we were indeed Jews. What would they look for? Would they deem us Jewish?