Image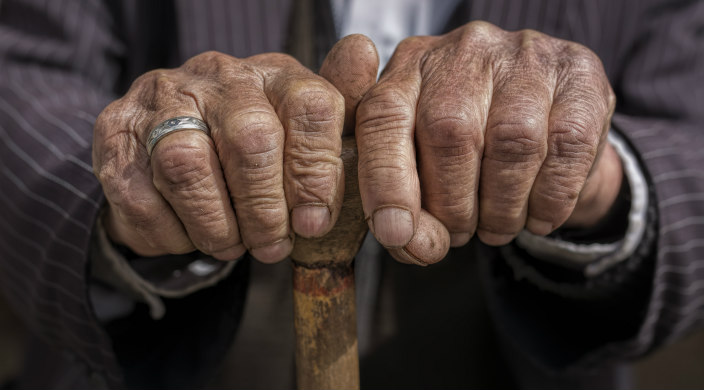 April is National Poetry Month, a time to celebrate everyone who loves to write,  read, or listen to poems of every kind. The late Reform Jewish leader Albert Vorspan, z"l, who we remember first and foremost as a champion of social justice, took up poetry while living at Woodland Pond, a continuing care retirement community in upstate New York.  
Although I knew Al, my friend and mentor at the Union for Reform Judaism, for more than 40 years, I was not aware of his pivot to poetry until his family sent me a copy of his posthumously published book, Dying at 95 is the Least of my Worries! (Alte Books).
It turns out that the man I knew as "the prophet who loved to laugh" also loved to rhyme. The following poem, from his "Scrapbook Memoir," offers insight into aging with humor and grace – plus an important, biblical life lesson at the every end. 
Our Memoir Class
If I should die before I wake,
it would not be a piece of cake.
But I could live with it okay,
just please don't schedule it for Tuesday late in the day.
I am psyched, don't need a magic wand
to bring me to memoir class at Woodland Pond.
We are all old, sometime pensive, sometime funny.
Our average age is "not yet deceased" (and so is our money).
We are only a handful, not even a dozen,
unless someone's brought a neighbor or cousin.
We meet in a small room, our notebooks on the table.
Me, I come biblical – cane and able.
The room is filled with wheelchairs, scooters, and walkers,
precious chariots to enable the talkers.
Here we turn the spigot of memories around,
uncensored now and all unbound.
But, lo, what locked and forgotten secrets emerge
from the dark caverns of our mind,
which we never shared with priest or rabbi, or even the family we left behind.
We crawl through the cobwebs of our past for useless secrets we thought to save.
Were we planning a barn sale at our grave?
Why do we share them now with people we met just today?
We may not even remember their names, but we feel okay,
because not one confidence ever goes astray…
The outside world, overdosed in gadgets and Trumpian noise
thinks of us as ancient history or as helpless little girls and boys.
But in memoir class, quiet and shining truths can fly
like sudden rainbows in a cloudy sky.
All hail teacher Beverly, who inspired us to laugh and cry
and share our lives with that bent-out-of-shape guy.
(I will be damned if I can tell you why.)
She teaches us the techniques of memoir, but some things of a different kind:
quiet listening, mutual respect, honoring truth, welcoming people left behind,
and, yes, cherishing the life of the mind.
Sure, she dwells on the techniques we savor,
but the unspoken one is the most important yet most ancient:
Love your neighbor.
To order a copy of Al Vorspan's posthumously published book, contact Chuck Vorspan via email.
Related Posts
Image
The COVID-19 pandemic has shifted so much of how we engage Jewishly, but Shavuot is a fantastic holiday for families to celebrate from the safety of their homes. Here are a few ways you and your family can observe this rich, festive Jewish holiday this year.
Image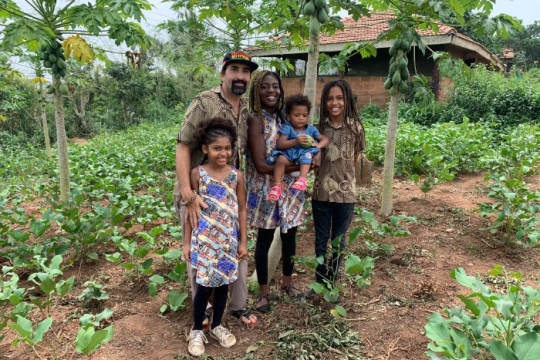 Isaac Hirt-Manheimer is the founder of Unity Ecovillage in Ghana, constructed according to eco-friendly principles that he learned while attending the Green Apprenticeship training program at Kibbutz Lotan in Israel.
Image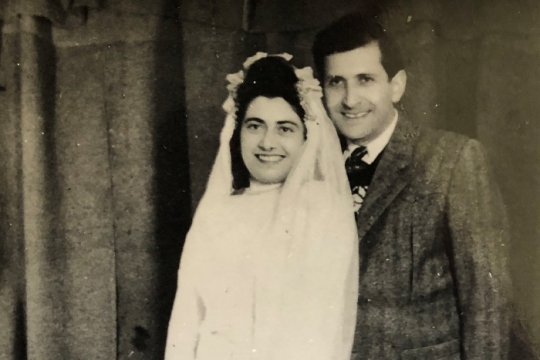 My mother's answer to hate is love. When I asked her what she wishes for herself and for the world, she said, "For myself good health, so I can be good to others. For the world, peace not war. No bad person wins in the end. What did Hitler achieve?"