Image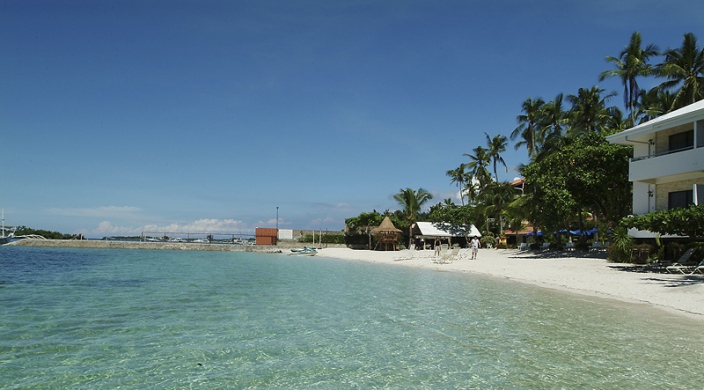 At my vacation home community, the conversation on the tennis court most Mondays centers on the same topic – weekend guests. Everyone has something to say about the guests who have left, those who are coming, and the ones still in residence. Some guests are ideal and will be invited many times; others have overstayed their welcome long before the weekend has ended. What characteristics separate these two groups? How can one gain membership into the subgroup of the welcomed and perfect guest?
I remember fondly the summer two couples joined my family for a weekend in the Poconos. In advance of their visit, one couple told me they'd bring Saturday lunch and the other offered to provide delicatessen that evening. I assumed the responsibility for Shabbat evening dinner and Sunday brunch. At each meal, dishes were cleared and put into the dishwasher almost before I'd finished eating! One guest, who'd been a short order cook in college, took over the griddle at Sunday brunch, while others made eggs. When I asked the guests to strip their beds so I could wash the sheets later, my friends announced they were already in the washing machine. They left behind a thank-you note and a house in perfect order – no laundry, no dishes, and leftovers in the refrigerator. I can't wait to have them over again!
I remember with less fondness guests who needed to be constantly entertained and those who announced upon arrival their son's vegetarianism. A friend shared the story of a relative who arrived with no luggage, wearing the same shirt every day and expecting his hostess to wash his clothes nightly!
How long should guests stay? Benjamin Franklin understood the role of being a guest. He wrote in Poor Richard's Almanac, "Fish and guests start to smell after three days." Certain guidelines can help transform one into a perfect guest instead of, well, "old" fish. Here are some tips:
Open communication and a "no surprises" policy will add to everyone's weekend enjoyment – and don't bring food without first checking with the host. Once, a guest carried a cake from New York City on her lap to make sure it arrived safely. Unfortunately, I'd stayed up past midnight baking a cake of my own – and hers needed to be kept cool in my already-crowded refrigerator. Her gift would have been more welcome had I known it was coming.
 
If possible, bring something not available at the vacation location. My visitors know challah from a special bakery is always a welcome gift, especially when it's too hot to bake. My son often brings our favorite cheeses or cakes from New York City.
 
A weekend visit usually includes five meals (two dinners, two breakfasts, and at least one lunch). That's a lot of food for hosts to prepare! Many a thoughtful guest will provide at least one meal, relieving the host of a major responsibility. If you aren't a cook or are going to a kosher home, don't despair. Most kosher butchers and some grocery stores sell prepared kosher food, and many restaurants and caterers offer Shabbat meals to go. Another option is to have a meal delivered directly to your hosts. Just let them know in advance and be sure you have the correct delivery address!

Or, tell your hosts you're bringing tapas. Purchase kosher crackers, prepared dips, marinated artichokes, bruschetta, and paper utensils; for Sunday brunch, bring lox, whitefish, cream cheese, bagels, coffee, jam, and cake. If necessary, be sure to check the packaged food for a kosher symbol (called a hecksher).
 
Let your hosts know in advance that you want to treat them to a meal, then ask them to select a restaurant and make a reservation. Once you arrive – after the host has prepared meals – isn't the time to say you'd planned to take everyone out to eat.
 
Give your hosts a realistic arrival time. I ask guests to call once they're on the road, so I know when they left (not when they expected to leave) and to call if they encounter unexpected delays.
 
Both hosts and guests should share expectations for the weekend. I tell guests we attend Shabbat services on Saturday morning, though usually not on Friday night, and I give them the option of joining us or staying home. Same goes for Saturday afternoons, which we usually spend at the beach.
 
Guests should bring any special supplies they need, including foods, books, sports equipment, and bed pillows. One finicky friend travels with his own showerhead and the tape and wrench to install it; another visitor brings his fishing gear and gets up early to enjoy his favorite activity before breakfast.
Most importantly, remember that your hosts are also on vacation. They want to share their locale with you while relaxing and enjoying the visit. As such, there is a time for acting as tour guides and preparing gourmet meals; there is also a time for rest and relaxation.
Having guests can and should be an enjoyable experience. All it takes is advance planning, mutual respect, and sensitivity from both the guests and the hosts.
Ellen Tilman is the Director of Library Services and Bulletin Editor at Reform Congregation Keneseth Israel in Elkins Park, PA.
Related Posts
Image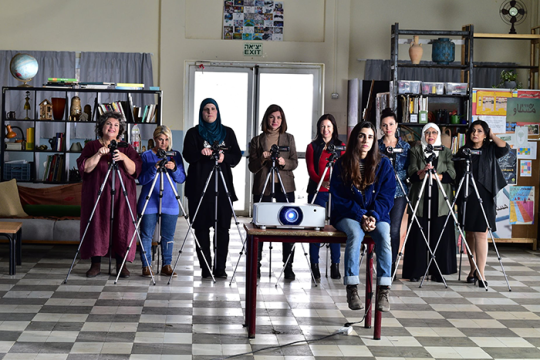 Both Arab and Jewish, young and old, the women of "Cinema Sabaya" learn about much more than filmmaking during the class; they discover that their differences are far outweighed by their bonds as women making their way in a patriarchal world.
Image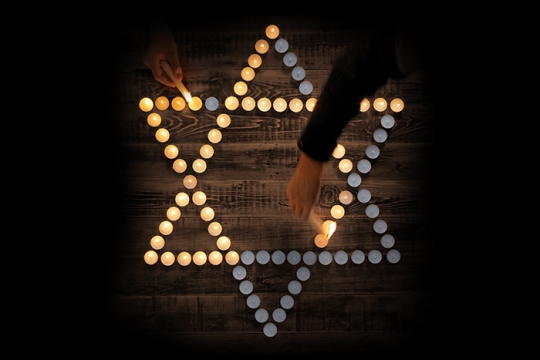 What does it mean to remember? It is to live in more than one world, to prevent the past from fading, and to call upon the future to illuminate it.
Image
A camel carrying a load. A golden pair of balanced scales. An open heart and an open mind. These are three of more than two dozen artists' visions of justice and righteousness featured in the invitational exhibition, "Tzedek Boxes: Justice Shall You Pursue."