Image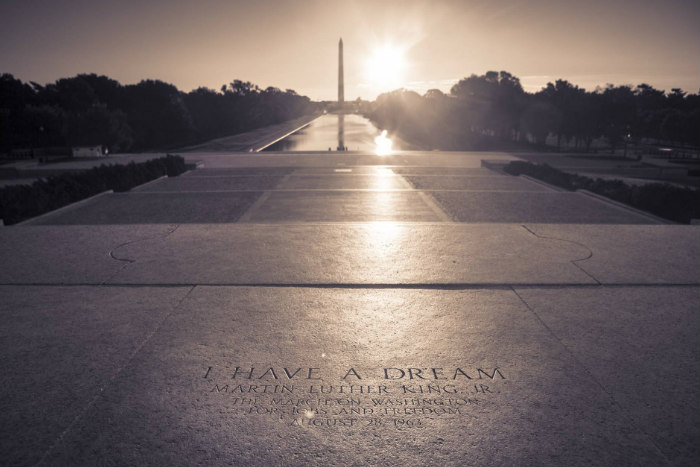 Every year, on the third Monday in January, America observes Martin Luther King Jr. Day. The holiday honors one of the great champions of civil rights and human dignity. MLK Day also offers the opportunity to celebrate and reflect upon Dr. King's legacy and consider how we might advance his work for justice.
Under the leadership of Dr. King, the civil rights movement ushered in a new era for human rights in the United States. On MLK Day, we celebrate passage of the Civil Rights Act of 1964 and the Voting Rights Act of 1965, landmark laws that were enacted to fulfill the promise of the Fourteenth and Fifteenth amendments and provide historically marginalized groups protection and equality under the law.
We also celebrate Dr. King's moral legacy. His spiritual activism has inspired generations of advocates, including many Reform Jews, to continue bending the moral arc of the universe towards justice. Indeed, Jewish participation in the civil rights movement turned into activism against the Vietnam War, the movement for Soviet Jewry, and even the founding of the Religious Action Center of Reform Judaism, which became a hub of social justice movements in the 1960's through today.
On this MLK Day, especially in light of the violent insurrection carried out in Washington, D.C., last week, we must also reflect upon the somber legacy of Dr. King's assassination in 1968. Dr. King's murder was a symptom of white supremacist backlash in response to racial progress – a prevailing phenomenon in American history.
Following the civil war, newly freed Black people were subjected to racial terror and violent seizure of political power by white supremacists. Following successes of the civil rights movement, so called "law and order" politics subjected Communities of Color to the drug war, mass incarceration, and police brutality. Today, nonviolent activists demanding the equal valuation of Black lives are labeled thugs and subjected to police violence. We continue to exist in a racially unjust society, where BIPOC people are terrorized, disproportionately disadvantaged, and subjected to the repercussions of historical and systemic racism.
Last week's insurrection in Washington, D.C., was yet another example of backlash – or "whitelash" – to progress. The dark forces of white supremacy and systemic racism that continue to plague our nation sought to overturn the outcome of America's democratic process – a process that saw a biracial presidential ticket overwhelmingly supported by People of Color, women, and other historically marginalized groups. As we witness attempts to undermine democracy, it is incumbent upon us to protect and build upon past progress for civil rights like the Voting Rights Act of 1965.
Unfortunately, these fundamental democratic rights have been under assault long before the events of January 6. In 2013, the Supreme Court, in its ruling in Shelby County v. Holder, rendered the Voting Rights Act (VRA) practically unenforceable. The decision threw out a key provision called "preclearance" which had allowed the Department of Justice to block onerous, racist voting laws in states and jurisdictions with a history of voter suppression and disenfranchisement. The preclearance provision has led the Department of Justice to call the VRA "the single most effective piece of civil rights legislation ever passed by Congress."
Since 2013, jurisdictions that would have otherwise been prevented from doing so by the VRA have implemented scores of restrictive, suppressive, and undemocratic voting laws. In light of these attacks on voting rights, the late Justice Ruth Bader Ginsberg's dissent from the 2013 Shelby decision seems prophetic. Justice Ginsberg, z"l, foresaw that throwing out preclearance "is like throwing away your umbrella in a rainstorm because you are not getting wet."
The right to vote is foundational to the concept of democratic governance and sacrosanct in Jewish tradition. Rabbi Yitzchak taught that "a ruler is not to be appointed unless the community is first consulted" (Babylonian Talmud, B'rachot 55a). The right to vote is also the foundation in our work for a more just society. At the end of the Selma campaign, Dr. King implored:
"Let us march on ballot boxes until we send to our city councils, state legislatures, and the United States Congress, men who will not fear to do justly, love mercy, and walk humbly with thy God."
In December 2019, the House of Representatives passed the John Lewis Voting Rights Advancement Act, which would restore the preclearance section of the Voting Rights Act, allowing the DOJ to protect voting rights once again. However, the Senate, did not hold a single hearing or consider the bill at all, forcing the legislative process to restart in the 117th Congress.
This Martin Luther King Jr. Day, we can honor the legacy of Dr. King and fight back against the forces of white supremacy and systemic racism by urging Congress to pass the John Lewis Voting Rights Advancement Act to restore critical protections for marginalized groups.
Each year, the Reform Movement honors the legacy of the late Dr. Martin Luther King Jr. by commemorating the Shabbat nearest to MLK Day as Shabbat Tzedek. Use the RAC's Shabbat Tzedek resources in your Shabbat and MLK Day observances from January 15-18, 2021.
Related Posts
Image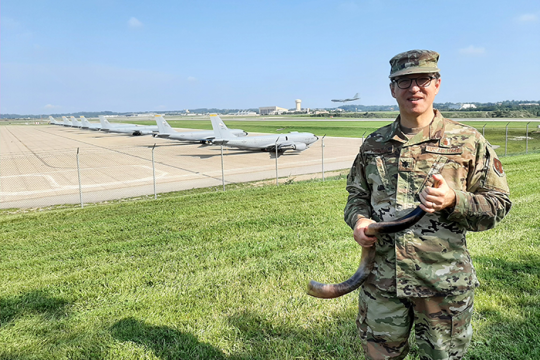 It wasn't because of 9/11. It wasn't because I had a tradition of military service in my family. And while the pay and benefits are nice, it wasn't for those reasons, either. That wasn't why I joined the U.S. Air Force Reserves in 2003 and later switched to the Air National Guard. I joined for the same reason I became a rabbi: I have a desire to serve others and be part of something larger than myself.
Image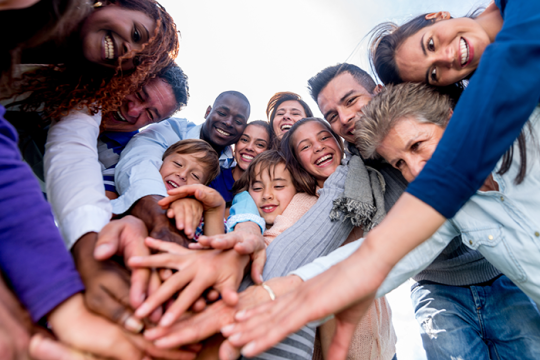 Temple Israel is engaged in a REDI culture shift, striving to be a synagogue that exemplifies our belief in b'tzelem Elohim (shared humanity) by creating a community where everyone feels a sense of belonging. Our New Year's party came from the idea that while this work can be challenging, it is a joy to lift up the diversity and unique lived experiences of those in our community. Following this theme of celebrating our diversity, we began planning our inaugural Shavuot to Juneteenth: A Journey Toward Liberation.
Image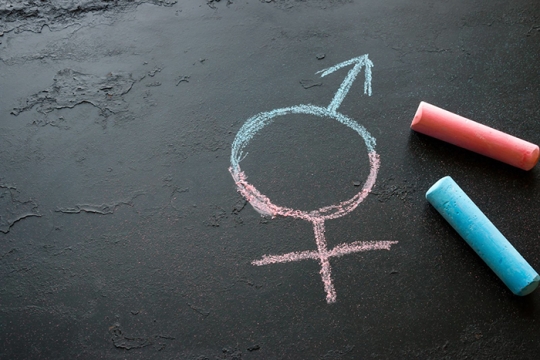 The Union for Reform Judaism, Jewish Grandparents Network, and Keshet are collaborating on a series of conversations to support grandparents and other loving adults who are interested in providing affirming spaces for gender expansive, non-binary, and transgender young people. These sessions provide grandparents with foundational knowledge, shared language, and inclusive practices.