Image
If you've found yourself with a little extra time at home these days, you've likely turned to hobbies to keep yourself from getting "cabin fever" – and there's a good chance those hobbies include binge-watching entire seasons of TV to pass the time. Hey, us, too!
Thanks to streaming services, there are endless shows to choose from – and many of them have Jewish themes. To help you choose the perfect TV show(s) to get you through the next few days and weeks at home, here are a few of our favorite binge-worthy options from Netflix, all with a Jewish twist.
After a chance meeting with a former fling, lawyer Rebecca Bunch (played by Rachel Bloom) leaves behind her luxurious Manhattan lifestyle and relocates to a California suburb… where aforementioned former fling lives. Bloom, the show's co-creator, won a Golden Globe for Best Actress for her portrayal of the singing, dancing lead.
Calling its protagonist "the nuanced Jewish heroine we needed," writer Emily Burack says, "Rebecca doesn't shy away from her Jewishness, even if it's not always at the forefront. It's how most of us interact with our Jewish identity."
In this Israeli action drama, IDF agent Doron Kavillio (played by Lior Raz) comes out of retirement, leaving his quiet new farm to hunt down the terrorist he thought he'd killed. When his cover is blown, a series of chaotic events unfold.
Calling the series "compelling and stressful," Jewish educator Lori Sagarin says shows like Fauda "[provide] us with a vital avenue for understanding and remaining in relationship with what is happening in Israel today."
Modern-day acting icons Jane Fonda and Lily Tomlin star as the titular Grace and Frankie, polar opposites who have never much liked one another. When their husbands announce their love for one another, the two women begin to forge an unlikely friendship.
In a 2018 essay on the blog of Jewish Women's Archive, writer Rebecca Long posits that the show "gives unique narrative space to a friendship between two women who I would venture to classify as soulmates, bashert."
Set in in 1960s New York, this multiple-award-winning show follows the now-iconic Don Draper (played by Jon Hamm), a high-powered advertising executive and family man, through his personal and professional life. The seven-season series ran from 2007 to 2015.
Though Draper's character isn't Jewish, JTA reporter Gabe Friedman argues that Mad Men is one of the most Jewish TV shows in years. "The show's core story…is really a Jewish story," he argues.
When the extravagantly wealthy Rose family goes suddenly broke (thanks to a little visit from the IRS), the couple and their two spoiled, adult children move into a rundown hotel in a small town they once purchased as a joke.
Starring Eugene Levy and Catherine O'Hara as the hilarious and absurd Jonathan and Moria Rose, the show – which the Canadian Jewish News has dubbed a "classic Jewish fish-out-of-water tale" – chronicles the family's attempts to fit in and find a new kind of life… in the least likely of places.
This two-season series follows family patriarch Shulem Shtisel (played by Dov Glickman), the rabbi of a yeshiva in a strict, Haredi neighborhood in Israel. Not yet sold? Rabbi Sharon Forman explains "Why Shtisel Should be Your Next Binge-Watch."
As one of Netflix's top five most-watch shows watched shows, perhaps it's not surprising that an outcry from North American viewers compelled the canceled show back into production. Season three is coming soon!
This Netflix miniseries follows the true-life exploits of Mossad secret agent Eli Cohen (played by Sacha Baron Cohen) in the years leading up to the 1967 Six-Day War between Israel and Syria.
The story chronicles Cohen's life in Egypt including his rejection from the army there, to his deep-cover infiltration of the Syrian Ministry of Defense – and his eventual appointment as deputy defense minister, due in part to his close friendship with the Syrian president.
If you're fascinated by the show, read TIME's account of the real-life Cohen, who was hanged by the Syrian government in 1965.  
Related Posts
Image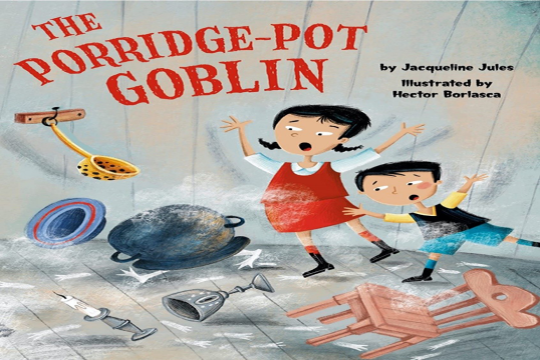 I spent months hiding inside my home after Covid-19 was declared a global health emergency. During that time, the Talmudic description of evil spirits resonated with me. It was certainly how I felt, surrounded by invisible threats just outside my door. Since I am a children's author, I channeled these fears into a picture book featuring a supernatural spirit.
Image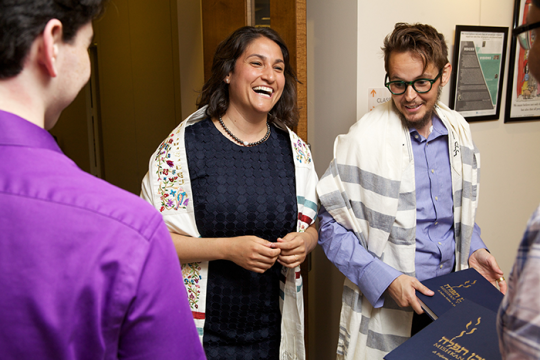 As we look out from the pulpit, we know there are good reasons that some faces that were familiar before March 2020 are now missing. We have embraced technology at every opportunity. The quality of our livestreaming worship, even in smaller synagogues, is excellent. Many congregants have grown accustomed to praying from the comfort of their couch.
Image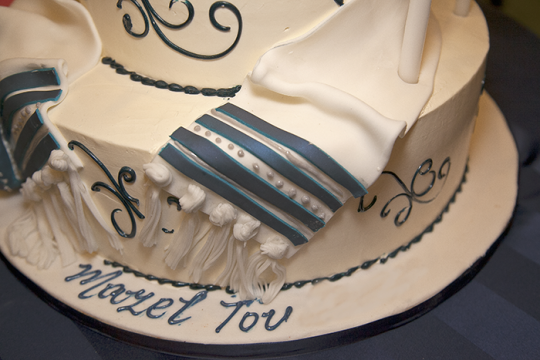 After two years of teaching remotely and watching far too many movies and television series on Netflix on the same computer screen I use to interact with these students, I wonder if I feel less connected to these "virtual" students than the hundreds of young people I taught in person over the past decades.