Image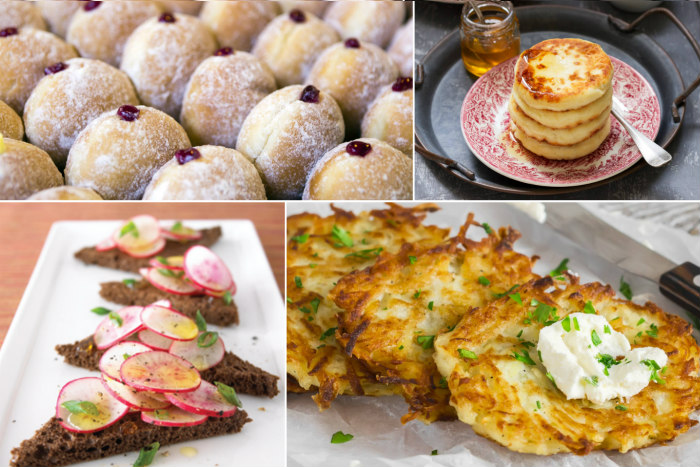 If you're looking for some delicious, oil-filled recipes for your Hanukkah celebration this year, look no further. ReformJudaism.org has traditional and original recipes to make your Hanukkah meals fun, fabulous, and perhaps best of all, fried.
Traditional Latkes
Pssst: Love latkes? Of course you do. Don't forget to try your hand at making a gourmet latke board one night of Hanukkah. The options are endless! 
Variations on Latkes
Other Main Dishes
Appetizers and Sides
Latke Toppings
Sufganiyot
Other Desserts
Cocktails
What recipes are you enjoying this Hanukkah? Don't forget to share your favorite recipes with us.