נִצָּבִים
You Stand [This Day]

When Is Nitzavim Read?
/ 27 Elul 5781
/ 28 Elul 5782
/ 27 Elul 5785
Summary
Moses tells the assembled people that God's covenant speaks to them and to all of the generations who will follow. (29:9–14)
God warns the Israelites that they will be punished if they act idolatrously, the way the inhabitants of the other nations do. (29:15–28)
Moses reassures the people that God will not forsake them and that they can attain blessings by following God's commandments. (30:1–20)
Ten Minutes of Torah: Nitzavim Commentary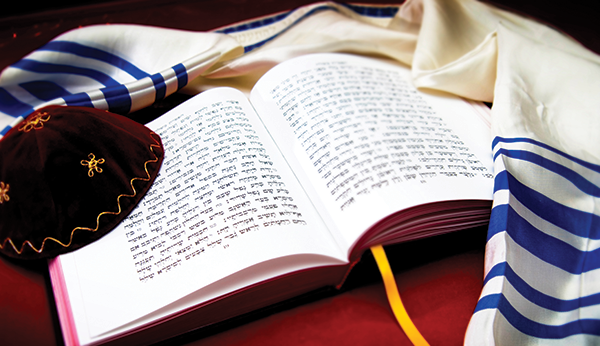 In its brief 40 verses, Parashat Nitzavim immediately presents us with tensions between confidence and condemnation, promise and punishment, and ultimately, between humility and hubris. Throughout the text of these two compact chapters—Deuteronomy 29 and 30—Moses consistently oscillates between inspiring the Israelites toward their future and forewarning them about their inherent (and perhaps inevitable) flaws.
Continue Reading
More Nitzavim Commentaries
Learn More ABout Parashat Nitzavim with BimBam
Parashat Nitzavim: Dahlia Lithwick talks about "signing" a covenant
Listen to Podcasts About Nitzavim
Image