Summary
Jacob blesses his grandchildren Ephraim and Manasseh. (48:1-20)
Jacob's twelve sons gather around his deathbed, and each receives an evaluation and a prediction of his future. (49:1-33)
Joseph mourns his father's death and has Jacob embalmed. Jacob is buried in Hebron in the cave of the field of the Machpelah in the land of Canaan. (50:1-14)
Joseph assures his concerned brothers that he has forgiven them and promises to care for them and their families. (50:15-21)
Just before he dies, Joseph tells his brothers that God will return them to the Land that God promised to the patriarchs. The Children of Israel promise Joseph that they will take his bones with them when they leave Egypt. (50:22-26)
Ten Minutes of Torah: Vayechi Commentary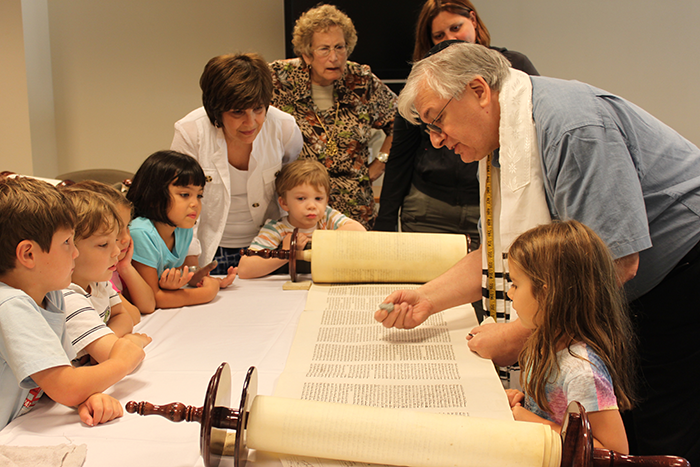 When I was a student in the HUC-JIR School of Education, I went on a b'nei mitzvah weekend family retreat. On Shabbat morning, the Rabbi at Kehilat Israel in Pacific Palisades, California shared a story with the families. The story was a midrash, a story about the Torah portion Vayechi and a woman named Serach Bat Asher.
Continue Reading
More Vayechi Commentaries
Learn More About Parashat Vayechi with BimBam
Va-y'chi: Jacob Blesses his Sons, in Rhyme!
Listen to Podcasts About Vayechi
Image