רְאֵה
See [This Day I Set Before You Blessing and Curse]

When Is R'eih Read?
/ 25 Av 5783
/ 27 Av 5784
/ 29 Av 5785
Summary
God places both blessing and curse before the Israelites. They are taught that blessing will come through the observance of God's laws. (11:26–32)
Moses' third discourse includes laws about worship in a central place (12:1–28); injunctions against idolatry (12:29–13:19) and self-mutilation (14:1–2); dietary rules (14:3–21); and laws about tithes (14:22–25), debt remission (15:1–11), the release and treatment of Hebrew slaves (15:12–18), and firstlings (15:19–23).
Moses reviews the correct sacrifices to be offered during the Pilgrim Festivals—Pesach, Sukkot, and Shavuot. (16:1-17)
Ten Minutes of Torah: R'eih Commentary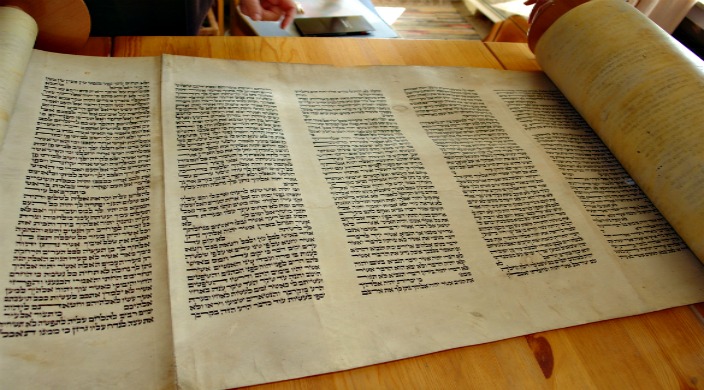 In this week's portion, R'eih, Moses continues his speech to the Israelites, explaining to them what will happen as they cross the Jordan and enter the Promised Land.
Continue Reading
Learn More About Parashat R'eih With BimBam
Parshat R'eih: A Music Video Based on Moses's Words to the Israelites
Listen to Podcasts About R'eih
Image