מַטּוֹת - מַסְעֵי
The Tribes / The Marches of [the Israelites]

When Is Matot - Mas'ei Read?
/ 26 Tammuz 5783
/ 28 Tammuz 5784
/ 1 Av 5785
Summary
Moses explains to the Israelites the laws concerning vows made by men and women. (30:2—17)
Israel wages war against the Midianites. (31:1—18)
The laws regarding the spoils of war are outlined. (31:19—54)
The tribes of Reuben and Gad are granted permission to stay on the east bank of the Jordan River. (32:1—42)
The itinerary of the Israelites through the wilderness from Egypt to Jordan is delineated. (33:1-49)
Moses tells Israel to remove the current inhabitants of the land that God will give them and to destroy their gods. (33:50-56)
The boundaries of the Land of Israel are defined, along with those of the Levitical cities and the cities of refuge. (34:1-35:15)
God makes a precise distinction between murder and manslaughter. (35:16-34)
The laws of inheritance as they apply to Israelite women are delineated. (36:1-13)
Ten Minutes of Torah: Matot - Mas'ei Commentary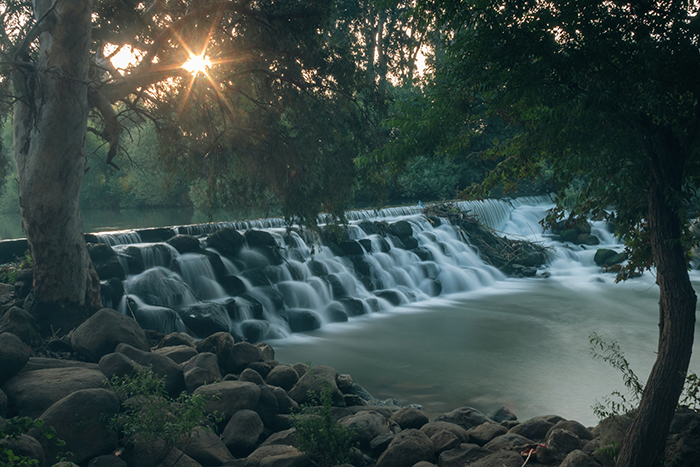 We read in Parashat Matot of the Israelites defeating the Midianites, and in Parashat Masei, the Israelites' movement since the Exodus are recounted. It seems that we are approaching the climactic scene where the Israelites enter the land that God promised to Abraham and his descendants.
Continue Reading
More Matot - Mas'ei Commentaries
Learn More About Parashat Matot With BimBam
Matot: Bible Raps on the Tribes of Israel
Learn More About Mas-ei with BimBam
Parashat Mas-ei: A Biblical case study on urban planning?!